accessible attractions
As a destination the Ballina Coast & Hinterland aims to ensure everyone's experience is an enjoyable one. Ballina Shire Council is committed to providing suitable access for visitors and local residents, to services and activities.
Our shire is working to ensure that our built environment is accessible, that our systems and processes deliver information and services that are accessible and inclusive. With this in mind, discover some of the destination attractions, services and facilities that may suit your specific requirements and provide you with confidence on great places to visit.
SHAWS BAY
Shaws Bay has always been a popular spot for leisure activities such as picnicking, swimming, snorkelling, canoeing and walking. This beautiful tidal bay was formed when the northern wall of the Richmond River was constructed near the river entrance.
Along Compton Drive this swimming spot is easily accessible for those with mobility issues to create an enjoyable recreation area. Wide ramp access down to the sand in low tide or water in high tide, 2 disabled parking bays and seating. Access Shaws Bay via Pop Denison Park and you will find accessible toilets, an outdoor shower and footpath around the bay, however access to the water for people with limited mobility is a little more natural - no ramps available and access is across grass and sand to get to water.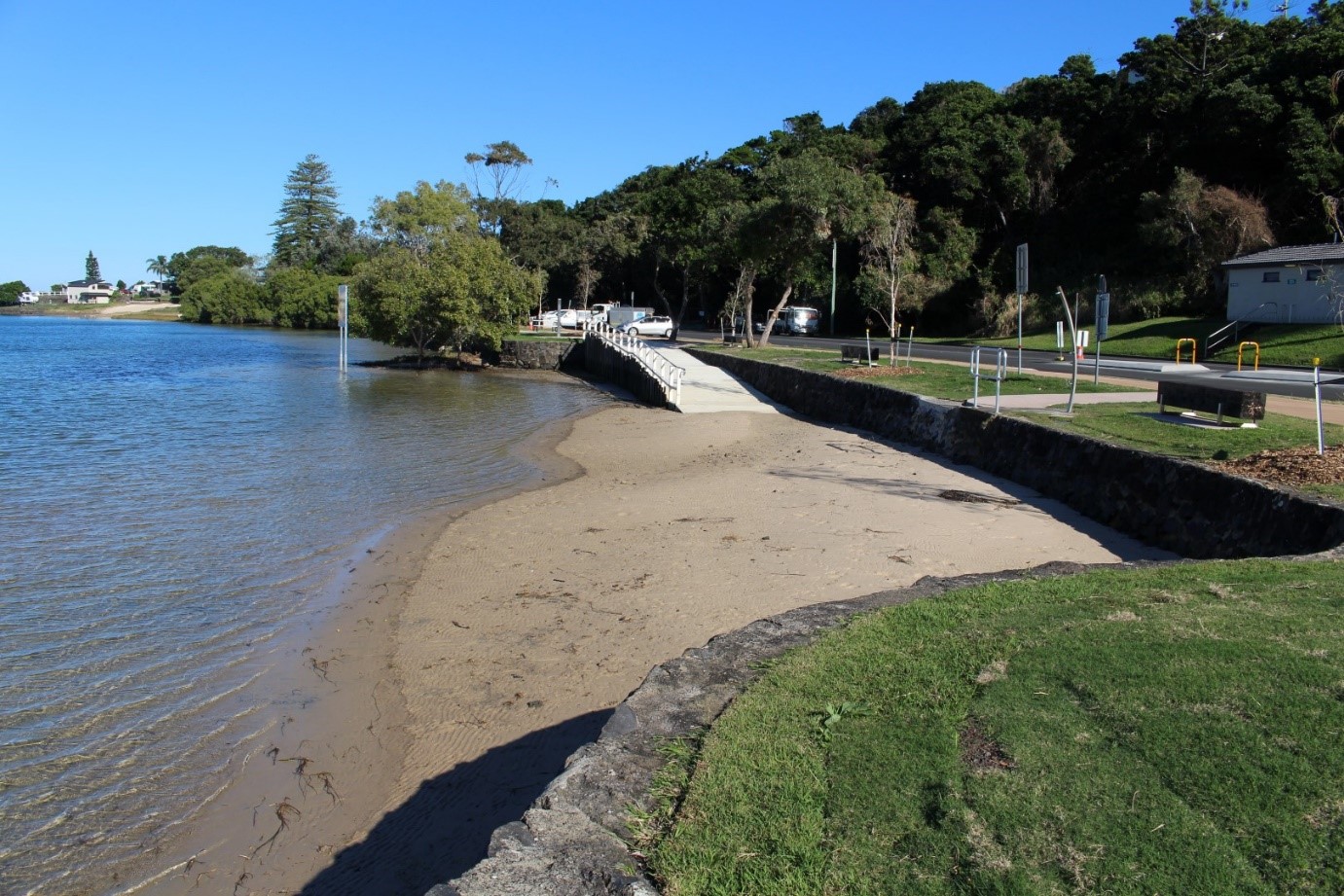 Photo: Compton Drive access to Shaws Bay

PUBLIC SWIMMING POOLS – Ballina & Alstonville
Feel like cooling off but don't want to get sandy? The local pools in Ballina & Alstonville are the place you want to be!
Both Ballina & Alstonville Pool complexes consist of two swimming pools - A 25m semi-enclosed pool (perfect for those that like to touch the bottom and stay out of the sun!), an eight lane 50m pool as well as a splash park for children. There is plenty of undercover seating areas with BBQ facilities available so you can turn your swim into a whole day out.
Another bonus is the pools are heated – so there is no excuse that the water is too cold! The pool temps make it perfect for water rehabilitation activities. These modern facilities have accessible pool entry ramps and numerous large, individual, accessible toilets and change rooms. There are also two accessible car parking spaces close to the entrance.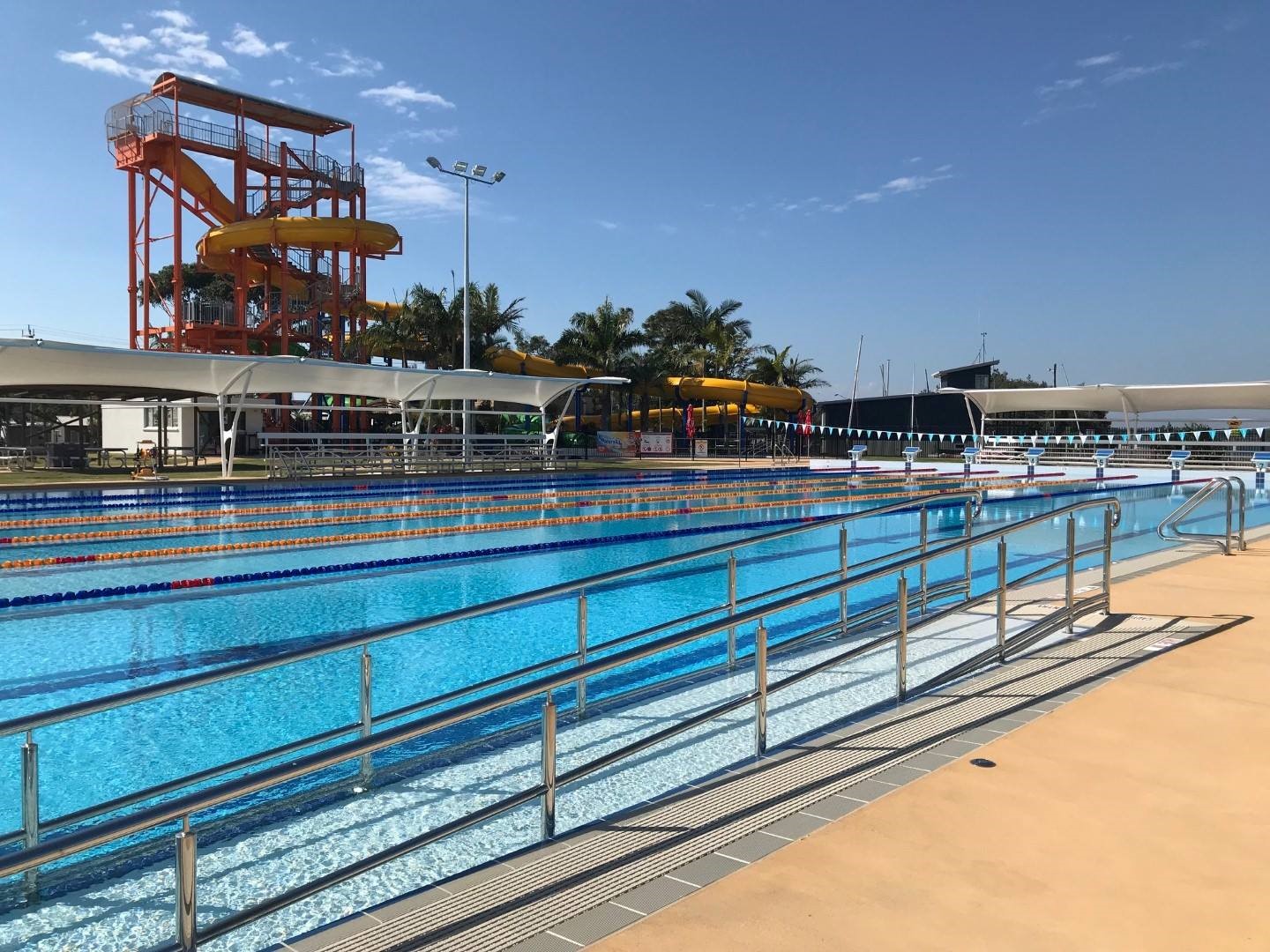 Photo: Ballina War Memorial Pool
There is more to Ballina Shire than just beaches. Our hinterland provides lovely scenic attractions that are easily accessible for wheelchairs and prams.
Victoria Park Nature Reserve one of the last surviving remnants of the original rainforest, known as the Big Scrub is a perfect spot for a relaxing day out with the family in the Northern Rivers.
Meander the easy and accessible boardwalk (which is completely flat) and you'll immediately be transported to a tranquil tropical wonderland. Take a moment to absorb the cool quiet of the rainforest and you might catch a glimpse of the shy red-legged pademelon or the colourful wompoo fruit-dove.
When thoughts turn to lunch, enjoy a relaxing barbecue at the shaded picnic tables, to a backdrop of lush rainforest. The facilities make the picnic area an ideal spot for older people, groups and families. There are toilets on site, these are non flush toilets. Pets and domestic animals (other than certified assistance animals) are not permitted.
You will need to take all your own water.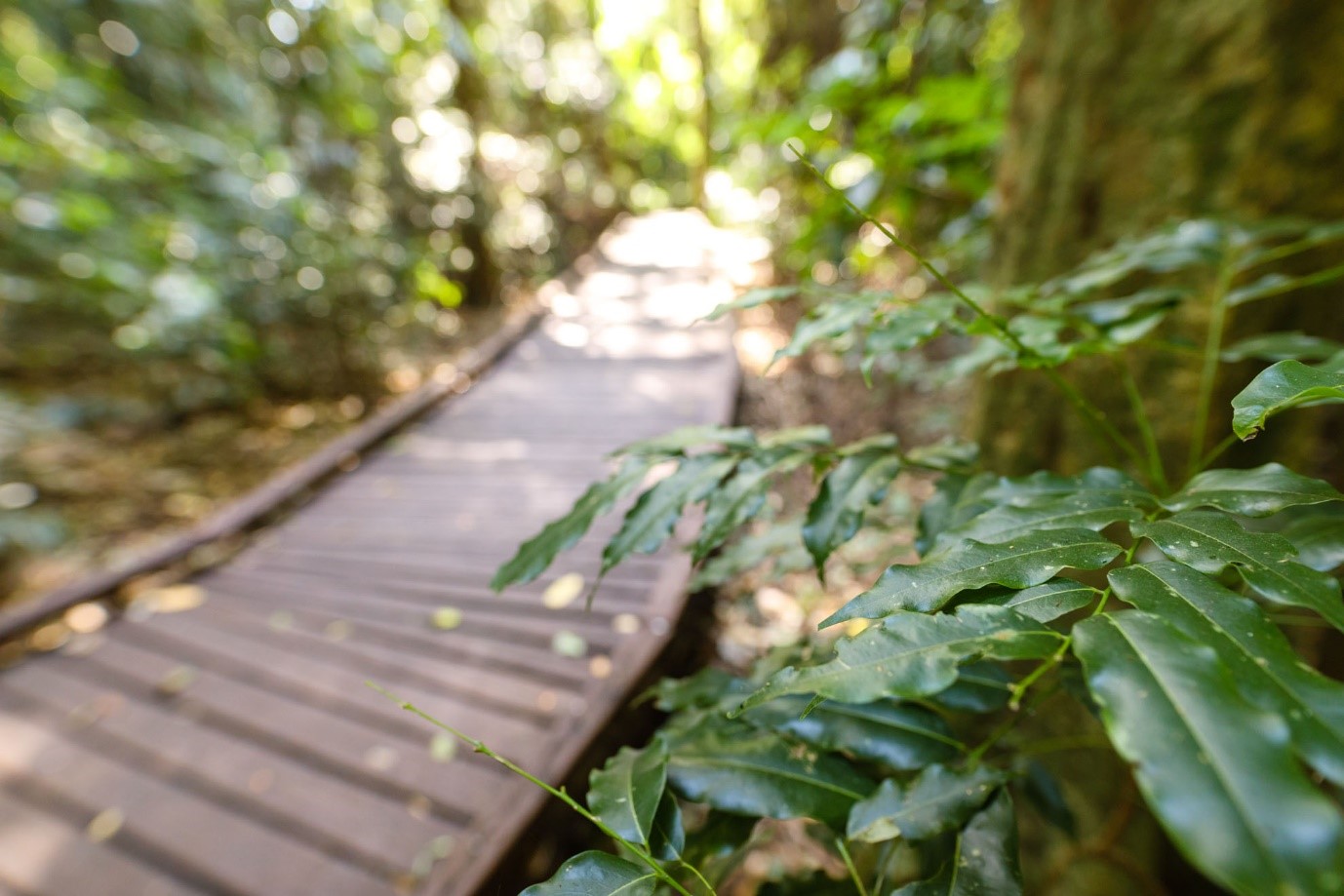 Photo: Boardwalk at Victoria Park Nature Reserve
Summerland Farm is a beautiful macadamia and avocado plantation set high on the hills of the Alstonville plateau. Summerland Farm is one of the most successful disability enterprises in Australia, and perhaps the world with their purpose to provide employment for people with a disability.
Summerland Farm has many different elements to explore – order a picnic and have it set up on the farm for your private enjoyment or visitors can enjoy the restaurant courtyard and dining areas overlooking lush tropical gardens. You can stock up on local produce at The Grocer, or being entirely flat, discover the beautiful gardens. Book a guided tour or explore the property on one of the popular tractor tours (tours will be returning soon). They can tailor tours designed around the education requirements or special interest of the group or individual. (NB. the tractor tours are not wheelchair accessible.) It has it all and makes for a beautiful day out.
Bathrooms and access to cafe, grocer and museum are all wheelchair accessible - this attraction was designed to cater specifially for these needs.
Photo: Meals available at the cafe/restaurant

COASTAL PATHWAYS & TRAILS
Ballina is blessed by being very flat which makes it extremely easy to get around. We have numerous pathways that cater for different scenic views.
Historic Riverfront Walk This trail consists of nineteen signage panels that provide brief insights into the history of the area that are located along the pathway between Fawcett Park and North Wall in East Ballina. The whole pathway is relatively flat (incline going over Missingham Bridge) and follows the river so you can enjoy water views the entire length so keep an eye out for dolphins and bird life. You will pass cafes and coffee shops so you can stop and grab a bite to eat along the way. NB. There are water fountains along the way.
Coastal Recreation Path Starting at North Wall, where there is plenty of parking, the pathway follows the beach coastline all the way to Lennox Head. The footpath can be done in stages, each section offering different beaches and perspectives of our stunning coastline.
Aboriginal Cultural Ways This makes up a section of the Coastal Recreational Path between Angels Beach and Sharpes Beach. The pathway is set back from the beach amongst the trees and surrounded by stunning scenery. Take a historical journey along this part of Ballina's coastline and learn about the special significance of the Aboriginal people and their cultural heritage through 22 panels of interpretive information. For the complete experience, it is recommended that you download a QR code scanner app to your phone. QR codes can be used in conjunction with the signage to provide complementary material along the path with audio content. NB. There are no toilets along this pathway but there is seating.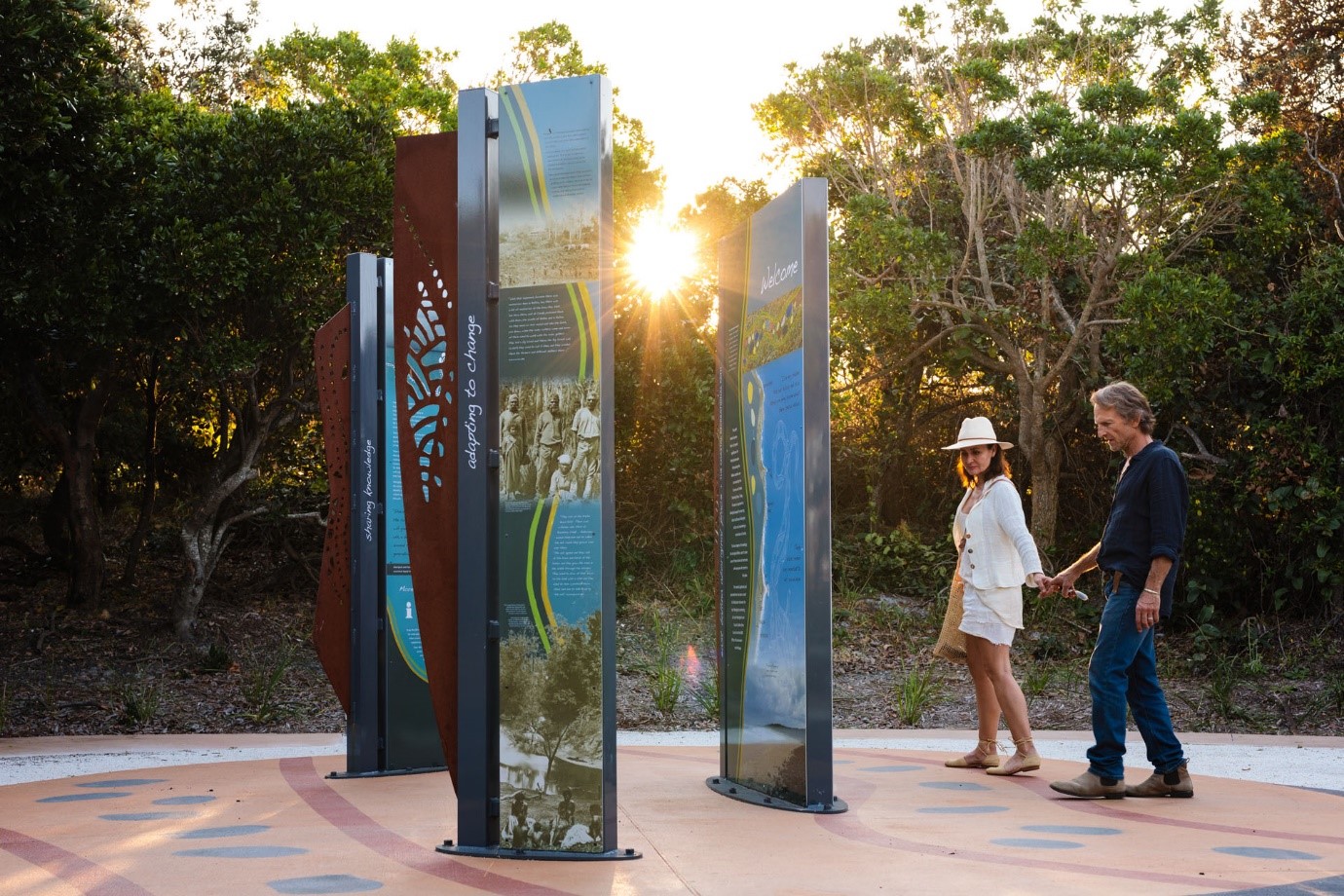 Photo: Cultural Pathway
LIBERTY SWING
Enjoy one of childhood's greatest joys - the act of swinging! Ballina recognises the importance of outdoor recreation in the development of healthy and happy children and in aim of this a swing has been installed at the Missingham Bridge Amphitheatre playground. The Liberty Swing is a wonderful concept that gives children (and adults) with disabilities who use wheelchairs the ability to participate in playground activities. NB. You will need a MLAK key to access the gate and lock.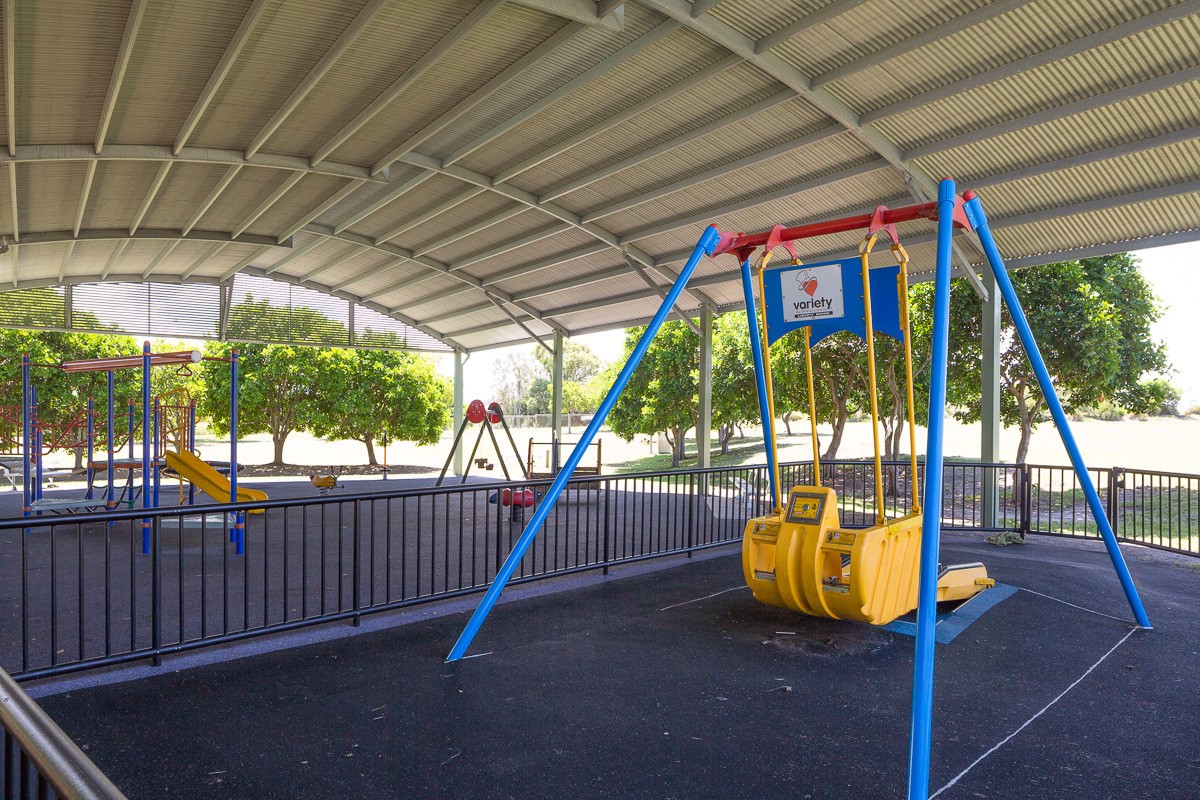 Photo: Liberty Swing
LEARN TO SURF WITH ABILITY SURF
Always wanted to learn to surf? Ability Surf's vision is for everybody to have the opportunity to enjoy the wonderful experience of surfing. Their aim is to provide an accessible, safe, understanding and fun service for people who have a disability and who would love to learn specific skills associated with surfing or to enjoy a surfing experience. For more information contact Emma at Ability Surf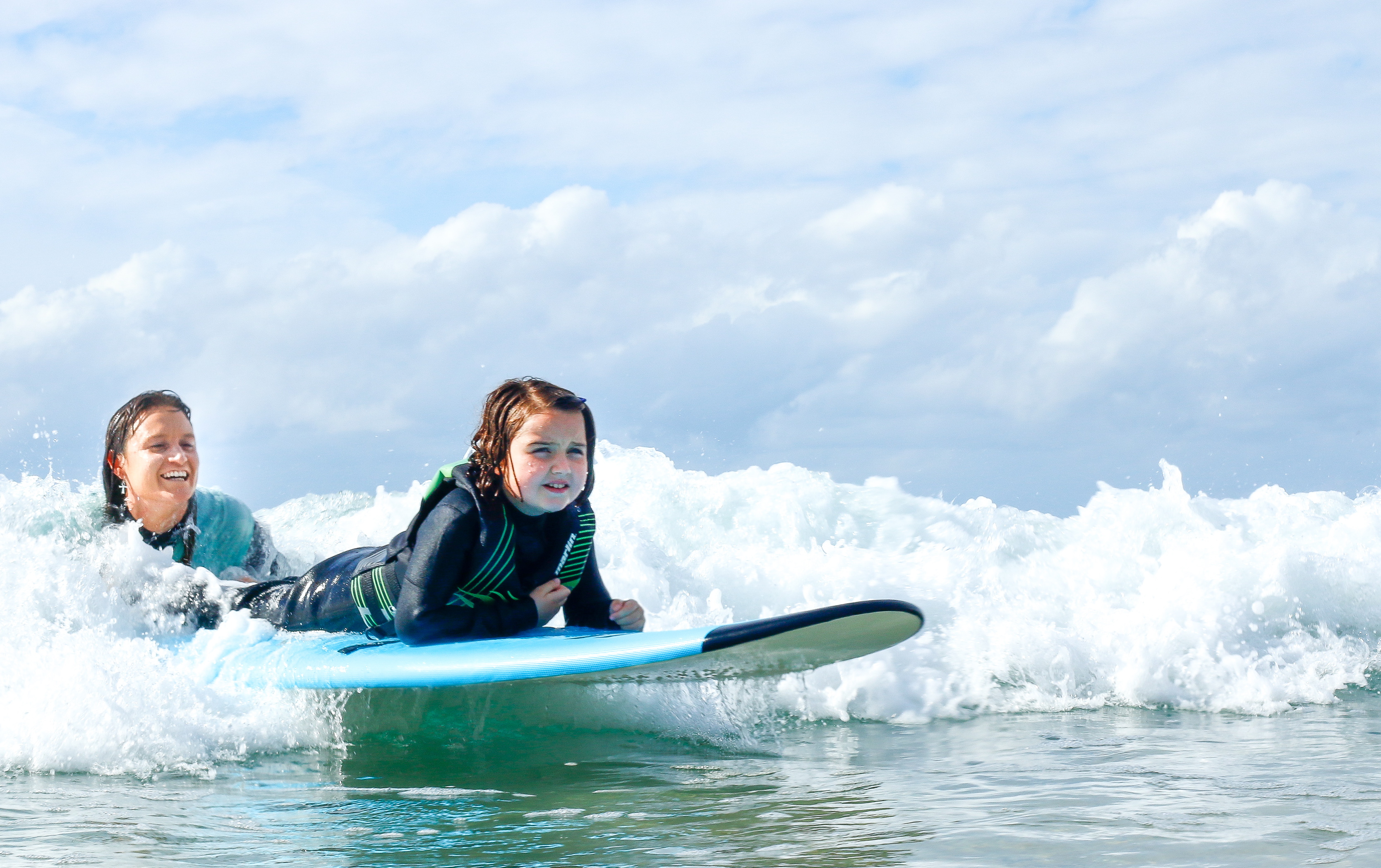 Photo: Ability Surf
RIDING FOR THE DISABLED (RDA)
Riding for the Disabled - RDA Ballina welcomes all visitors by appointment and provides horse riding and horsemanship lessons for people of all ages living with a disability.
RDA Ballina is a volunteer run organization providing equine assisted activities for people with disabilities to develop and enhance abilities. Helping people with different abilities to learn new skills, build self confidence, therapeutic exercises and flourish on horseback.
In 2013 a local farmer, Brian McNamara had bequeathed his 40 hectare property in Teven "Glen Burnie" to RDA NSW with the intention that the Ballina RDA Branch would continue to provide lessons to the local disabled community. Overwhelmed with gratitude and daunted by the challenge at hand the dedicated volunteers are forever banding together and are transforming this lovely farm into an equine facility of quality.
For more information or to book phone 0498 040 022, email This email address is being protected from spambots. You need JavaScript enabled to view it. or www.rdaballina.org.au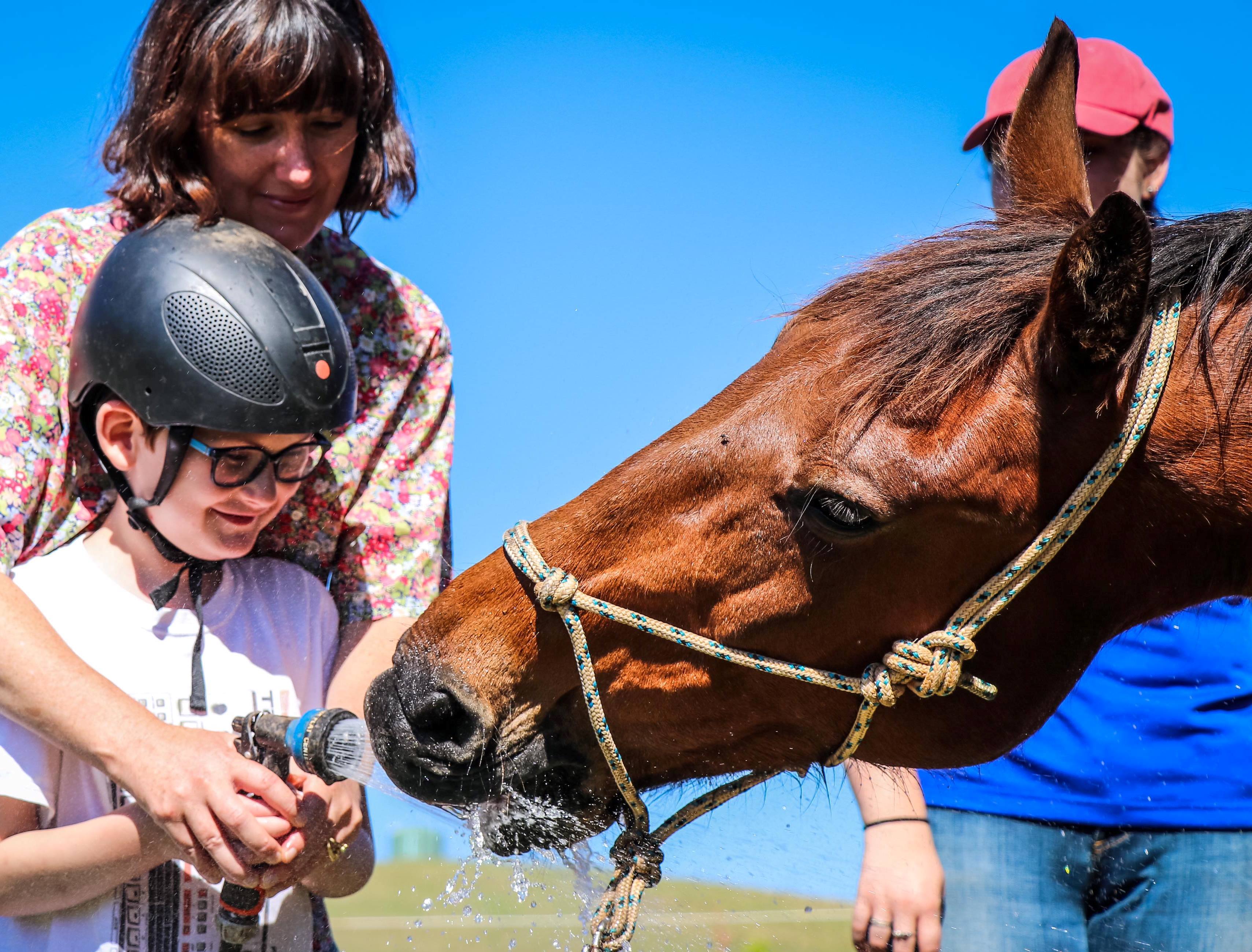 No one should miss out on the experience of sand between their toes! The beach wheelchair can provide that unique opportunity for people with limited mobility to access the beach environment.
The Ballina Tourism Team manage two chairs – one is accessed from the Ballina Surf Club (great to use on Lighthouse Beach & Shelly Beach). The other chair is available at the Ballina Visitor Information Centre. The beach wheelchairs are available free to hire for up to a week. For bookings and key collection please contact the friendly staff at the Ballina Visitor Information Centre on 1800 777 666 or complete and return the attached booking form from here
At Evans Head the wheelchair is bookable through the Surfclub 0409 202579
At Byron Bay approach the lifesavers and they should be able to help. Not bookable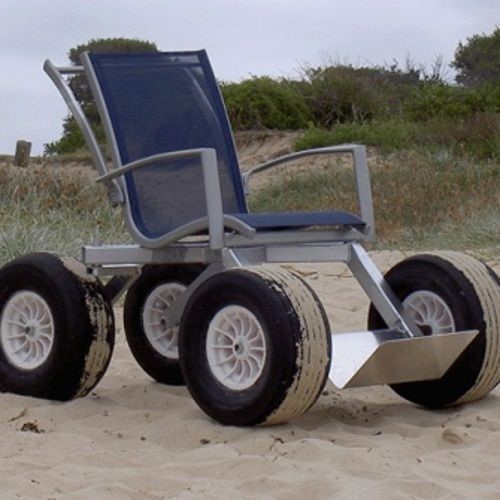 Photo: Beach Wheelchair
CAFES AND RESTAURANTS
Looking for somewhere to grab a bite to eat? Our destination has waterfront cafes and restaurants that are easily accessed allowing you to enjoy a nice meal, with a great view for breakfast, lunch or dinner. For a full list of places to dine visit Eats & Drinks. Be sure to contact businesses directly if you have any specific requirements or to ask about accessibility and bookings.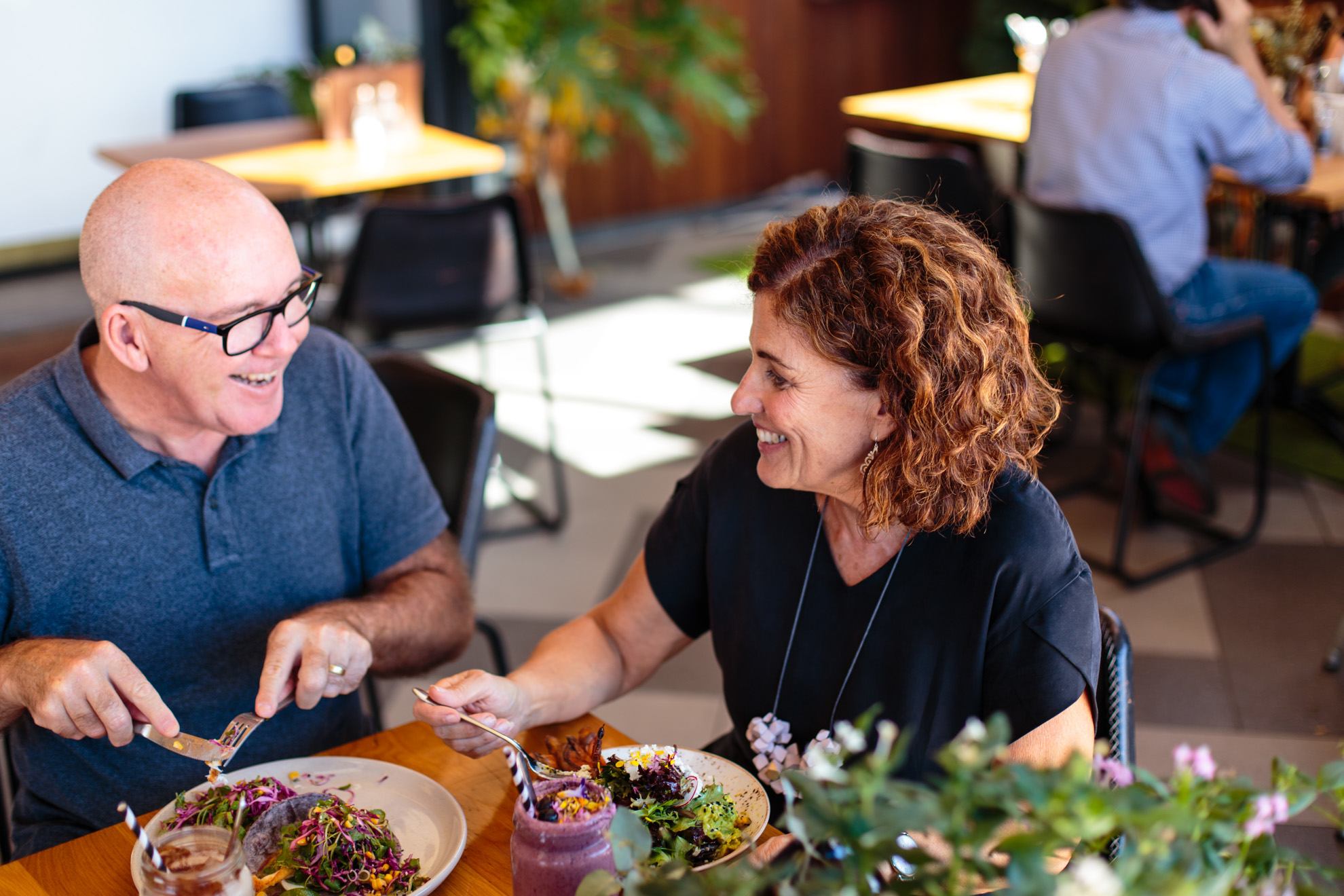 VENUES
Find out What's On at the Ballina Community Spaces venues. Ballina Shire Council is committed to providing suitable access for visitors and local residents to its facilities, offering a range of venues that are accessible to suit a variety of needs and capacities. These venues host a variety of community services and activities and also music and live events.