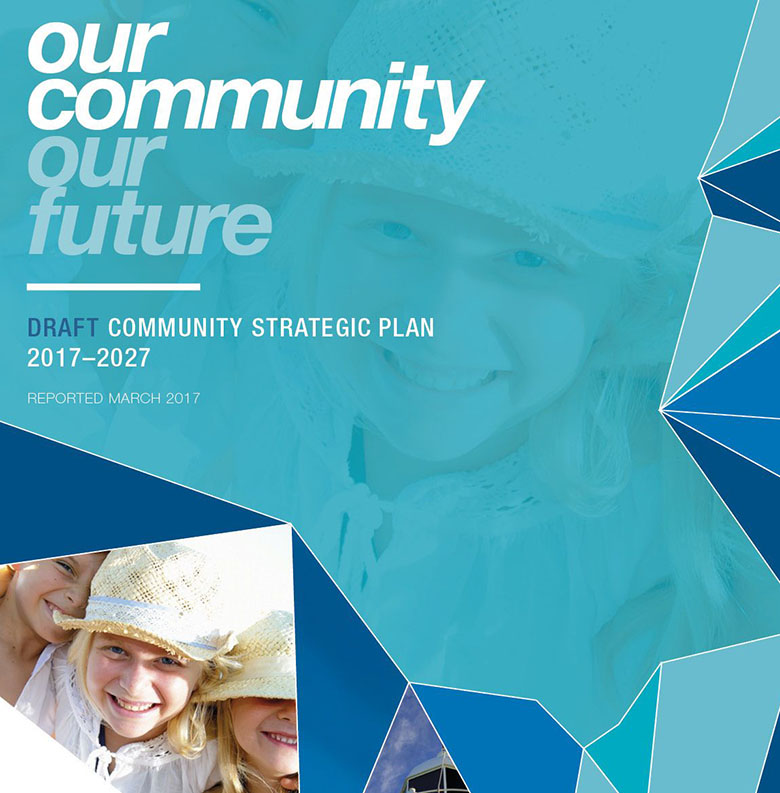 For those who provided input to the Community Strategic Plan (CSP) during the public exhibition period, we would like to thank you. The CSP, Our Community Our Future, for the next 10 years was adopted by Council at the June Ordinary Meeting.
The CSP is a long term visionary strategic plan providing the broader direction for a council by outlining key outcomes to achieve the community's vision. In the development of this document Ballina Shire Council sought feedback from the local community to identify the direction the community wish to see Ballina Shire take and the actions associated with this. We would like to thank the community for their feedback, to assist in developing the newly adopted Community Strategic Plan.
Key items identified were:
safety
healthy and happy communities
environmental protection
balance with economic growth and development so that our lifestyle is not compromised
The vision for the next 10 years is 'The Ballina Shire is safe with a strong connected community, a healthy environment that is treasured and protected with a thriving economy.'
To find out more information about the newly adopted Community Strategic Plan click here to download a copy.