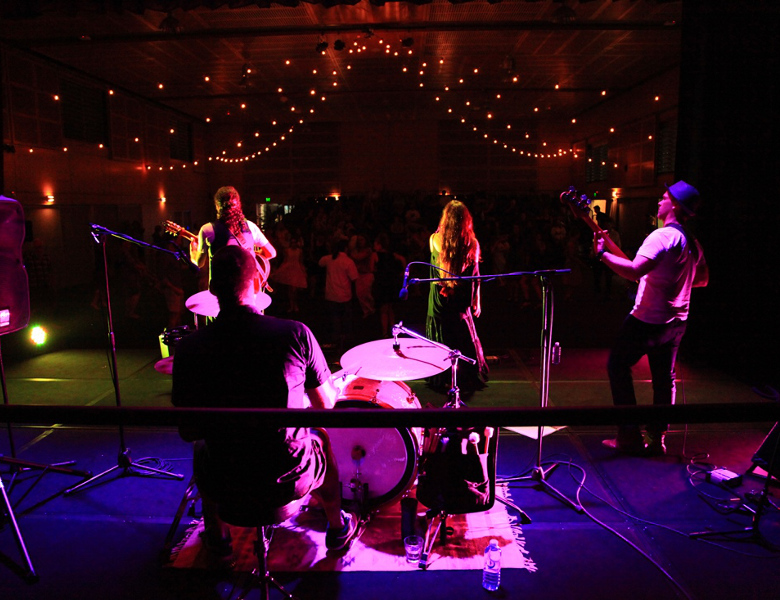 The Lennox Head Cultural and Community Centre is seeking community feedback through a survey, to continue the successful implementation of its arts and entertainment program.
In its first twelve months, Park Lane Theatre in Lennox Head has hosted a series of successful events, receiving widespread positive community response. The chosen events and activities have been primarily based on community consultation undertaken a year ago, which gathered information from local residents to guide programmers on what is most desired in terms of local arts and cultural programming.
"It is important that we provide a varied and high-quality program which seeks to meet diverse interests in our community," said Kate McBride, Ballina Shire Council's Acting Community Facilities Team Leader.
Park Lane Theatre can support live music and theatre performances, corporate functions, film screenings and accommodate up to 480 seated patrons or 200 people cabaret dinner style. The space also features premium audio visual, sound and lighting equipment as well as staging facilities.
The types of things the Community Centre would like to hear about include:
Musical tastes
Hobbies and interests
Issues of importance
General ideas about the entertainment programme.
Interested members of the community can assist in creating a preferred entertainment program for the shire by completing this survey. The survey closes on Friday 22 September.
All information gathered in response to this survey is subject to the provisions of Council's Privacy Management Plan, details of which may be obtained from Council's website.