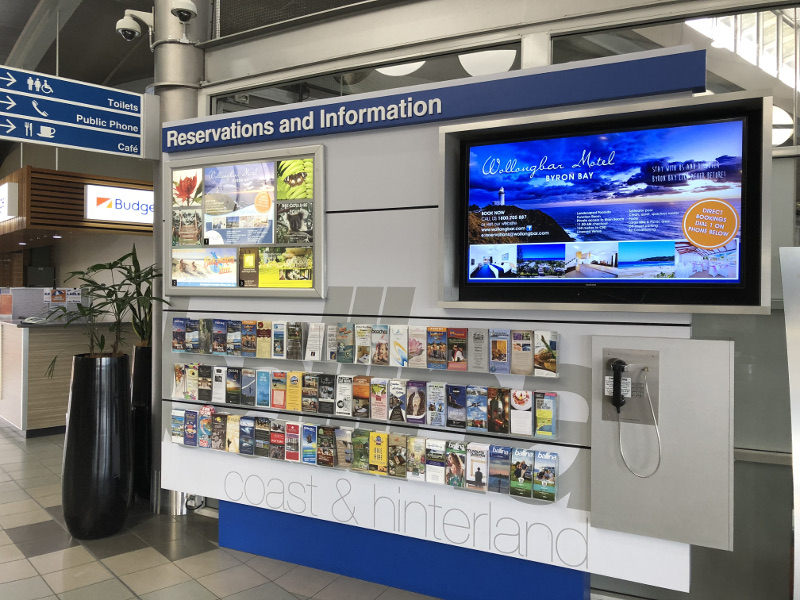 The next cycle to advertise at the Ballina Byron Gateway Airport in the DL brochure board has commenced however if you are wanting to secure a spot it is not too late! We have 5 spots left!
At only $150 (including GST) for a six month cycle it is great value for money. That's less than $5.77 per week!
This cycle will expire on Wednesday 2 January 2019 so great exposure coming into the busy summer season.
On top of this great rate, the DL brochure stand is re-stocked and tidied daily by our Volunteer Airport Ambassadors who greet passengers on direct flights from Sydney, Melbourne and Newcastle into Ballina.
If you are interested please contact us on 1800 777 666 or email This email address is being protected from spambots. You need JavaScript enabled to view it.