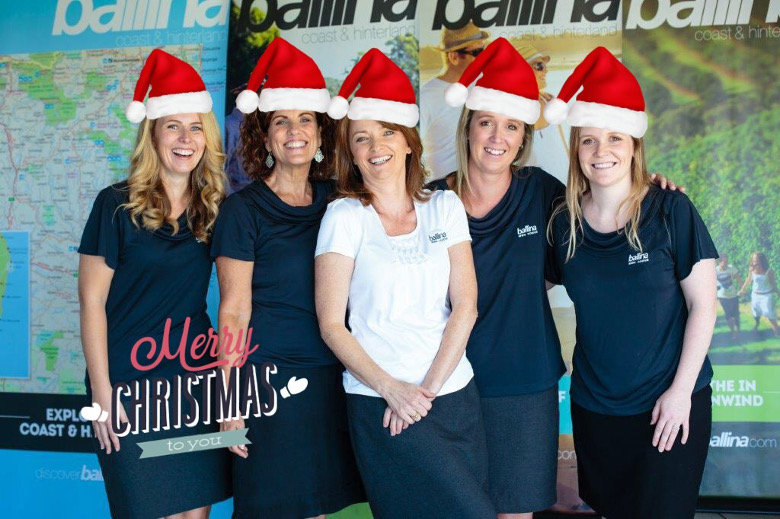 On behalf of the Ballina Tourism Team we would like to wish all our wonderful operators and industry stakeholders a very Merry Christmas and a fantastic holiday season.
It has been a great year working closely with lots of businesses and we have big things already planned for 2019 which we cannot wait to share with you all!
For those lucky to have some time off we hope you have a well earned break and for those that are working and keeping our visitors occupied, we hope it is a busy and profitable holiday season!
The Ballina Visitor Information Centre will be open 10am-2pm on Christmas Eve, New Years Day & Australia Day.
Please note the Centre will be closed on Christmas Day & Boxing Day. Then normal trading hours apply for the rest of the holidays.
Merry Christmas!