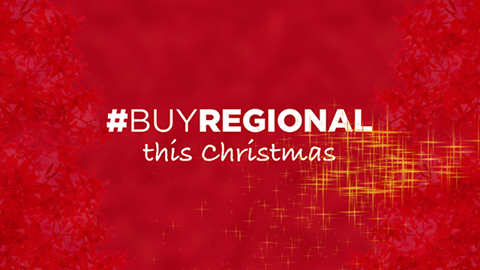 City dwellers in NSW and beyond are encouraged to support regional communities in drought-hit areas by buying regional. Recently launched by the Deputy Premier, Matt Moran and regional advocates Grace Brennan #BuyfromtheBush and Cassandra McLaren #OneDayClosertoRain, the buyregional website will be strongly promoted in the run-up to Christmas. The Government run site has already been widely publicised and traffic is over 40,000 page views so far.
The webpage gathers a host of regional makers, producers, growers and retailers into one place, making it easy to buy from the regions as the festive season approaches. There are country stores, fine food, fresh produce and wine, original fashion and jewellery design, and beautiful things for kids, from across the state. There's cute baby clothes from Broken Hill, goat from Collie, silver craft from White Cliffs, wine from Orange, curated homewares from Coonamble and even healthy treats from Inverell.
Please fill in the questions below and send this to This email address is being protected from spambots. You need JavaScript enabled to view it. with a high-res landscape pic that sums up your business. It should really show off your business.
Thank you and please feel free to call if you have any questions.
Is your business registered in NSW?
What is your ABN?
Business owner name?
Business address?
Contact details (for customers)
Online store address
Business summary (160 characters)
Which category best suits your products?
Choose from Food, Wine, Fashion, Art and design, For kids, Hampers – new categories are
Experiences (tours, classes etc, vouchers for home-stays etc)
Farm and animal supplies
NOTE: If you have products in different categories,you can send pics for the different categories.
Are you happy to talk to the media about your business?
If you have time, please add a short story about your business for our social media channels https://www.instagram.com/ourregionalnsw/ and https://www.facebook.com/OurRegionalNSW. What you love about it, how you connect to or work with your local community, and what's great about running a business in regional NSW?
Source: Department of Planning, Industry and Environment.