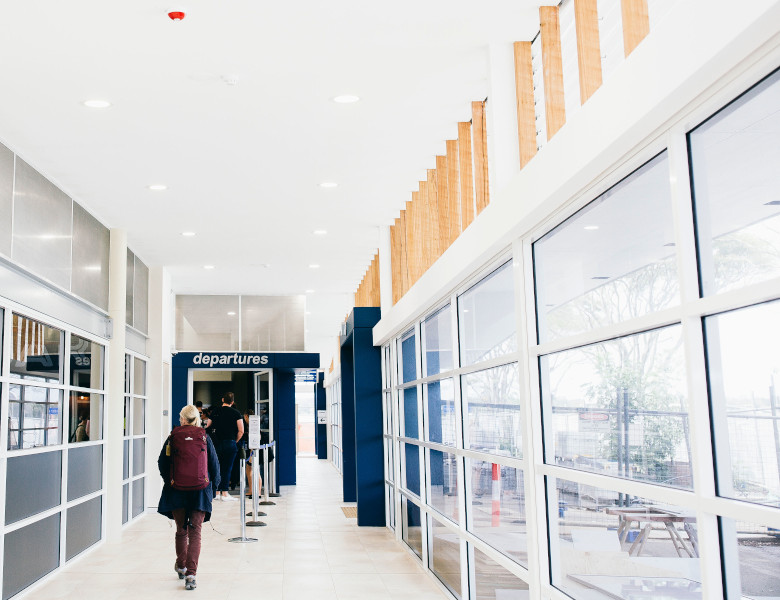 The transit hub of Northern Rivers, Ballina Byron Gateway Airport, has received a massive boost with the announcement that Qantas will commence daily services to and from Sydney.
Qantas joins the stable of airlines operating out of the Ballina Byron Gateway Airport, including Jetstar, Virgin Australia, Rex Airlines and FlyPelican. The airport is the third busiest in NSW, behind Sydney and Newcastle, and the introduction of Qantas will offer even more for incoming and outgoing passengers.
Ballina Byron Gateway Airport Manager, Mr. Paul Tsikleas, says the region is set to benefit greatly having Qantas on board.
"The convenience of being able to connect daily with Sydney directly from our expanding region is something that a lot of people have wanted for a long time. We're delighted Qantas has shown commitment by investing in our region," said Mr Tsikleas.
Flights to Sydney will take off in the morning and return in the evening, making the service highly desirable for business travellers but also appealing to the tourism market. Travellers can also take full advantage of connecting with Qantas' massive domestic and international network of destinations."
"Adding 36,000 Qantas seats will take the airport's annual passenger numbers to around 560,000, and our $6.9m terminal expansion completed September last year also provides a better travel experience."
"This Qantas news is proof that the terminal expansion project is paying off and will further showcase what the Northern Rivers has to offer", added Mr Tsikleas.
Qantas will commence their Sydney-Ballina Byron service on March 29, 2020, using a Dash 8 Q300 50 seat aircraft. For a limited time Qantas is offering one-way flights for only $115 for travel from 29 March to 25 October 2020.