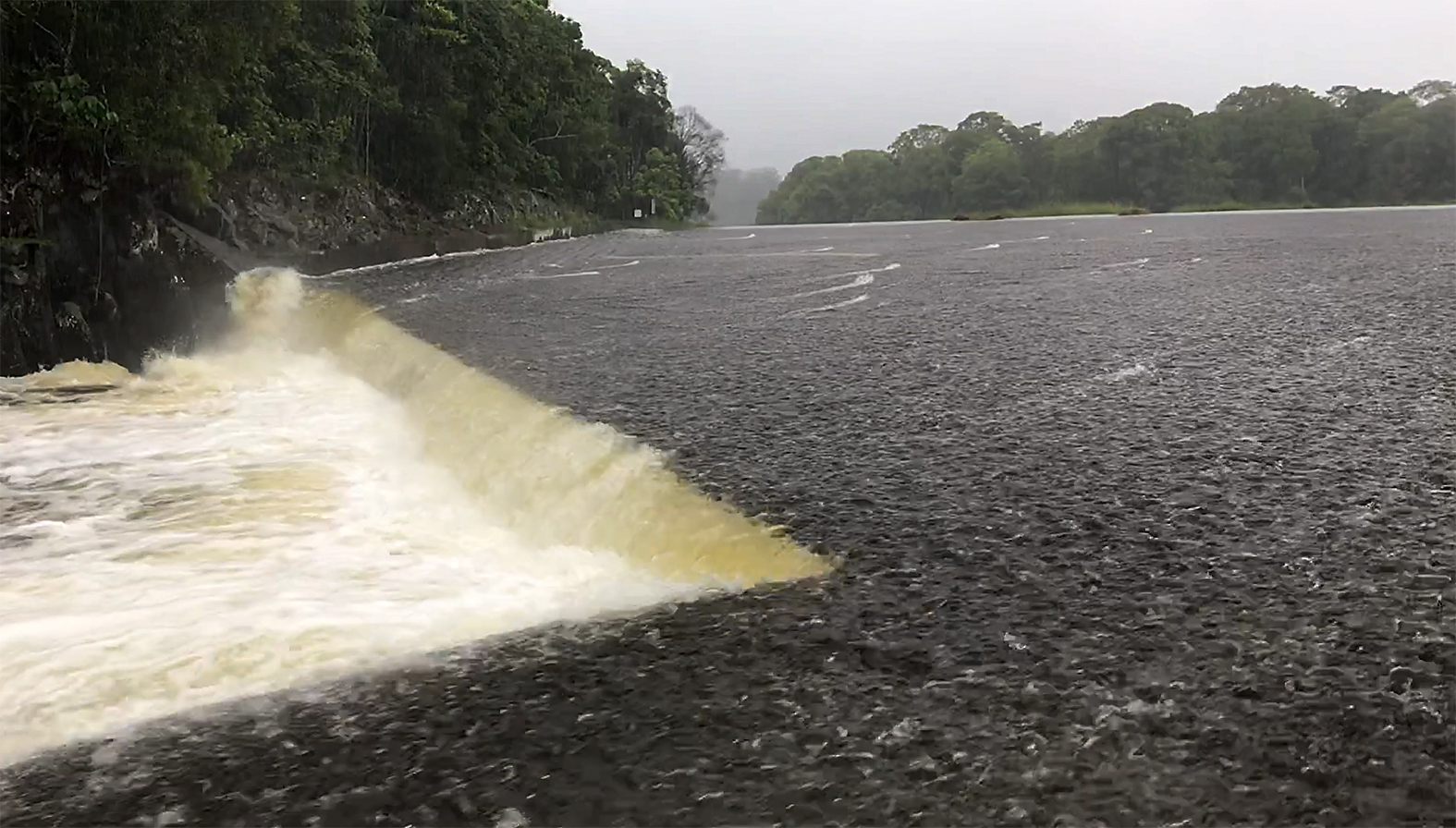 After a night of hearvy rainfall in the Rocky Creek Dam catchment, the dam level is at full supply with more than 300mm flowing over the spillway.
This is a welcome sight after a prolonged period of unseasonal dry conditions with the dam last spilling in October 2018. Although there has been a considerable amount of rainfall over the region in the last few weeks, not all of it has fallen over the catchment area. However, with the heavy rain overnight, the dam has reached capacity and the decision has been made to lift all water restrictions.
Regardless of water restrictions being lifted, it's important the community remain focussed on reducing water consumption so that in the event of another extended dry spell, we can be in a better position.