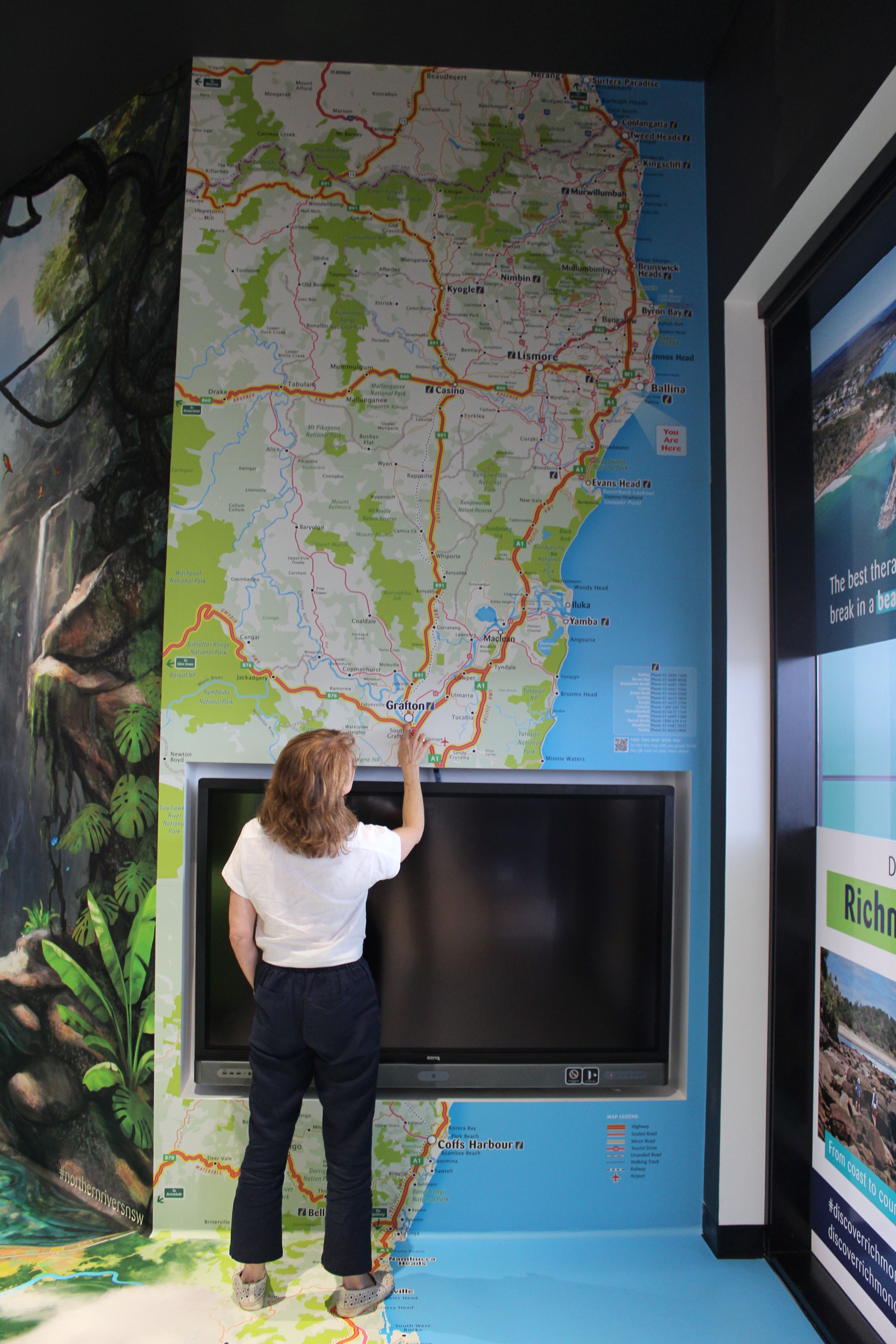 The Ballina Tourism Team has been working with BP Australia for over three years to enable a provision of visitor information from the new BP Travel Centre. A visitor information service in the form of a Digital Visitor Hub is set to open on Thursday 16 April 2020. This Centre will proceed as scheduled due to the fuel and takeaway food component being deemed by the State Government as an essential service.
The Travel Centre is located at the interchange of the Pacific and Bruxner Highways, enabling convenient access to the entire Northern Rivers region. The Highway Service Centre serves both northbound and southbound motorists on the Pacific Highway and east and westbound motorists on the Bruxner Highway.
Staff has also been working with the local Northern Rivers tourism authorities and has gained financial contribution from Lismore, Richmond Valley, Kyogle and Clarence Valley to deliver a visitor experience that encourages dispersal across the Northern Rivers, once public orders are relaxed and travel is permitted once again.
The Northern Rivers Regional Digital Visitor Hub includes two large touchscreens for inspiring travellers with destination content and events. An immersive image of a waterfall scene where people can put themselves in the picture; a floor to ceiling map; and screen with a kids interactive game that encourages families to visit points of interest and collect pins.
Once public order restrictions are lifted and the general public are permitted to view the Digital Visitor Hub, it would be appreciated if you could take a look and share this good news with your networks. It will assist in the economic recovery of our industry and local region.