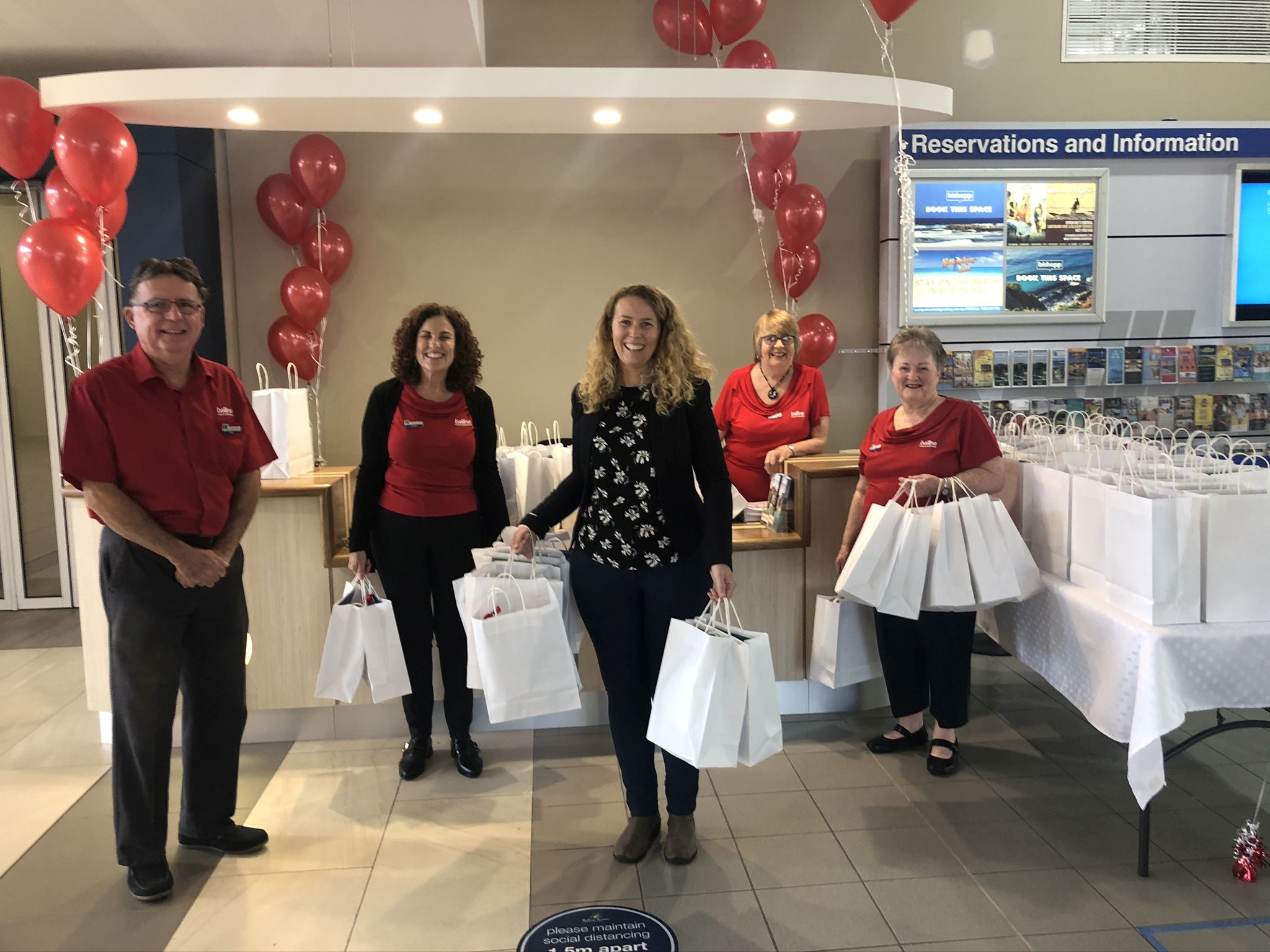 Ballina Byron Gateway Airport has a new welcome desk where volunteer ambassadors will meet and greet arriving passengers.
Located beside the visitor information board, the new welcome desk is on the opposite side of the arrivals terminal to the car rental businesses making it easy to find a helping hand. The desk has a lovely feature on the counter top as it is carved in the shape of a surfboard.
"A surfboard shape was selected for the counter top as it is a conversation starter and fits with the culture of the region," said Ms Alicia Wallace, Team Leader Visitor Services.
Passengers arriving into Ballina Byron Gateway Airport can be greeted by a local volunteer ambassador who will assist the visitor to plan an itinerary to enjoy the myriad of experiences on offer in the Northern Rivers. If you want to know where the hidden gems are, need advice or just want service with a smile, stop by the new welcome desk and meet a friendly local volunteer.
Encouraging visitors to enjoy a range of experiences with local businesses will assist in the economic recovery of the crises faced over the previous months.
If you have friends and family in other parts of NSW, invite them to come visit you here," Ms Alicia Wallace said. "We know people are keen to travel again and to see their loved ones, what better place is there to come together than in the Northern Rivers NSW." Ms Wallace added.