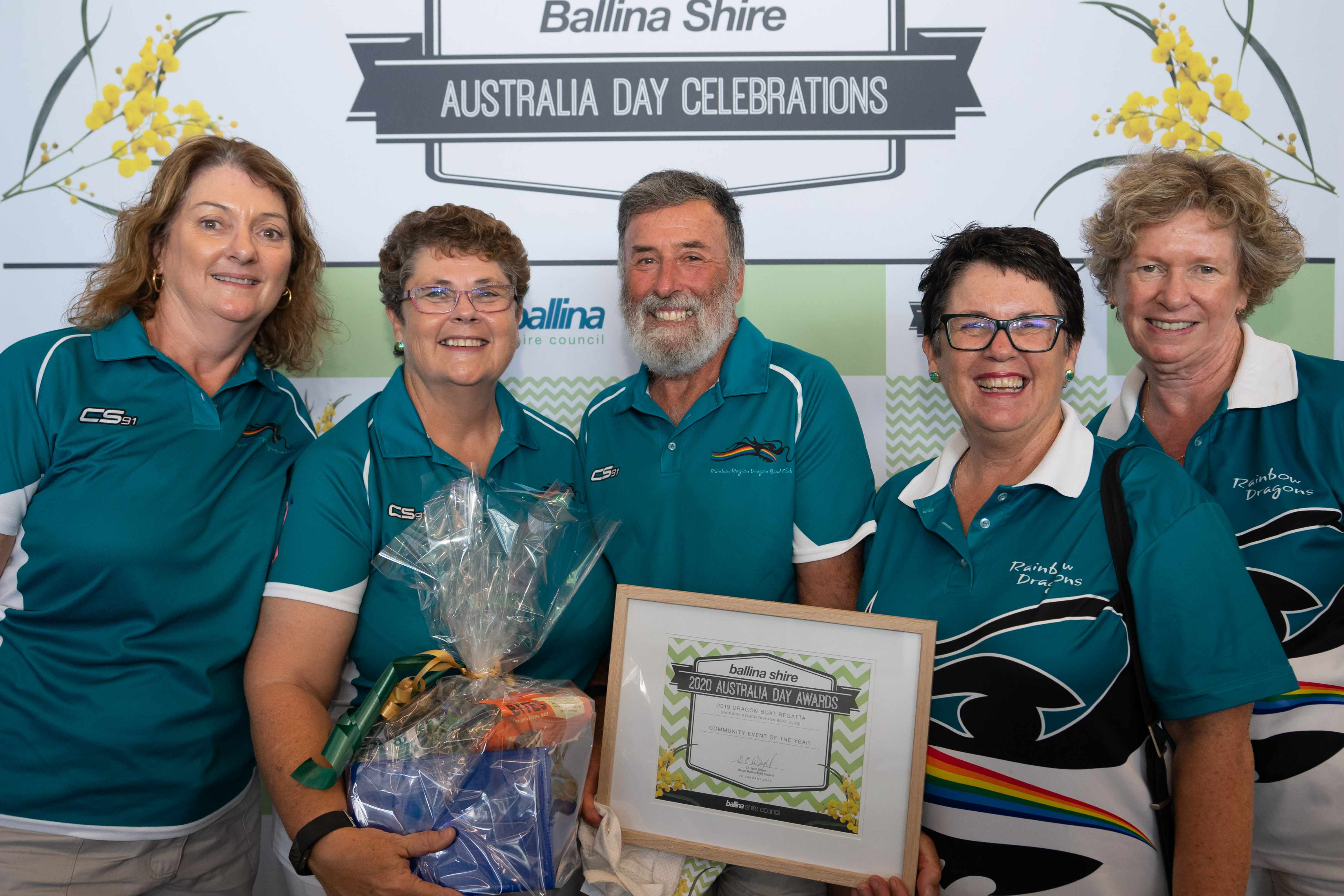 Ballina Shire Council Mayor, David Wright is delighted to announce the opening of nominations for the 2021 Ballina Shire Australia Day Awards. The annual awards program brings the community together to recognise and celebrate the achievements of outstanding members and groups in our community.
Even in these challenging times, people are going to extraordinary lengths to help others, overcome obstacles and pursue their passions to support our local community.
There are seven categories for nomination:
Young Citizen of the Year (30 years or under)
Senior Citizen of the Year (60 years or over)
Volunteer of the Year
Sporting Achievement Award
Arts and Culture Award
Community Event of the Year
Environmental Award.
The Citizen of the Year award will be selected by the Australia Day Committee from all of the nominees across the seven categories.
Council is seeking nominations for persons and/or organisations in each category. Individual nominees must be Australian citizens and reside within the Ballina Shire local government area. Selection will be made on the level of personal achievement or commitment in serving the community.
You may have a good understanding of those groups and individuals who make a significant contribution to Ballina Shire, and I would appreciate your help in nominating them for an award. A nomination form is attached and available online at ballina.nsw.gov.au/AustraliaDay
Nominations close Monday 30 November 2020.
Award winners will be announced at the official Australia Day ceremony on Tuesday 26 January 2021. The format of the awards ceremony is yet to be decided, depending on public health restrictions, but rest assured participants will be acknowledged for their accomplishments, generosity and contributions to the community.
For more information on the Australia Day Awards Program, please telephone Tracy Lister on 6686 1257.
Yours faithfully
David Wright
Mayor