Burns Point Vehicle Ferry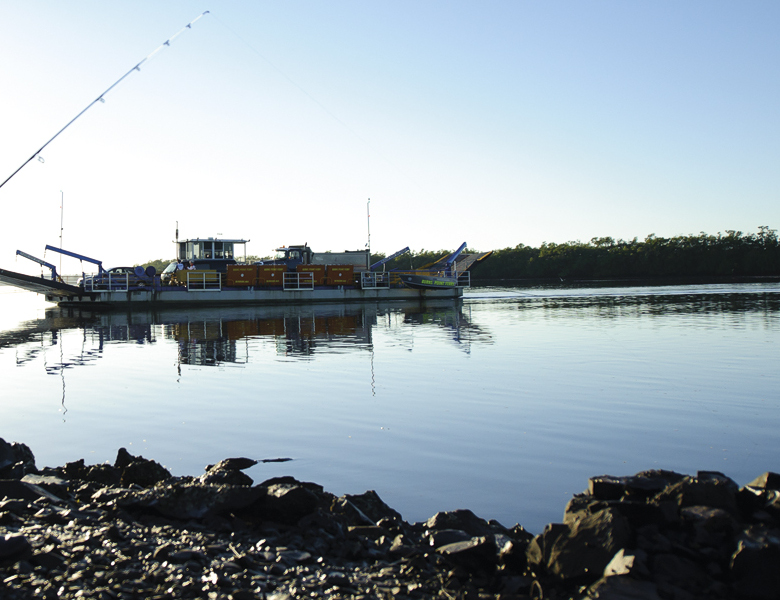 The Burns Point Vehicle Ferry is a vehicle ferry that transports passengers to and from Ballina to South Ballina.
Details
The Burns Point Ferry constantly goes back and forth from Ballina to South Ballina between the hours of 5:30am-12:30am daily. There is no schedule, it just goes back and forth. NB. The ferry is closed on the second Tuesday of every month for maintenance from 9am until 12pm.
One way and weekly tickets can be purchased on the Ferry by EFTPOS. Cash is not accepted.
Quarterly and full season tickets or books of 25 are purchased from Ballina Shire Council's Customer Service Centre, 40 Cherry Street, Ballina. Opening hours are from 8:15 to 4:30pm Monday to Friday.
Prices start from $6.50 per one way journey. For a full list of prices for the Burns Point Ferry visit Ballina Shire Council
Please note: On the 31st of March 2021 South Ballina beach was closed for 4WD access. The decision was made by Crown Lands due to ongoing concerns about public safety and impacts to the environment and Aboriginal heritage values. For more information contact the local NPWS office on 02 6627 0200.
Click here for more information about things to do in South Ballina