Byron Bay Coastal Walks - Guided Half Day Group Walk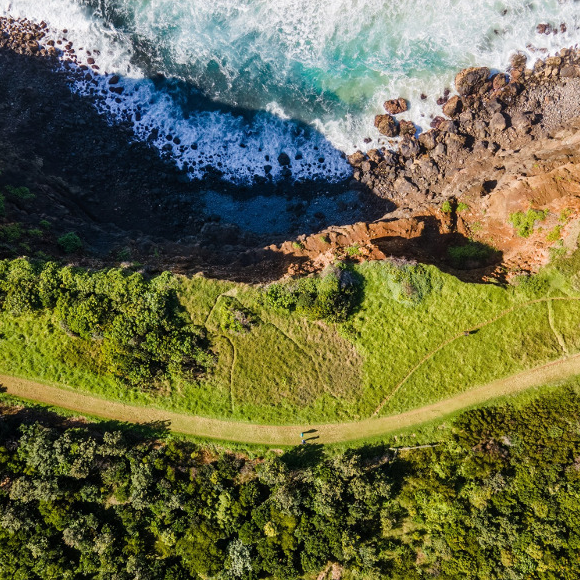 The most stunning stretch of coastline in the region, this hike will be an absolute highlight for your conference or event.
Details
Our spectacular coastline between Ballina, Lennox Head & Byron Bay is what draws millions of visitors to this region every year, but very few get to even scratch the surface of what's really on offer.
Byron Bay Coastal Walks offer a more connected and enriching experience. Connect to nature, learn about the history, the flora and fauna from one of the passionate and experienced guides.
It doesn't matter if your delegates are regular hikers or simply looking for a relaxed coastal walk - these tours can be adapted to any level.
Tell the team from Byron Bay Coastal Walks the experience you want, and leave the rest to them.
Transfers can be included in a modern, air conditioned vehicle and can pick up and take you where you need to be in total comfort. It can accommodate up to ten people and do multiple trips if needed.
For more information visit Byron Bay Coastal Walks