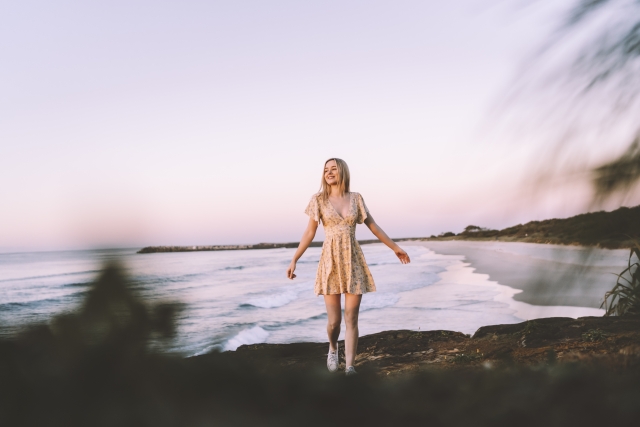 One lucky business can win $1200 worth of FREE advertising in the next destination marketing campaign while enjoyed places to eat, drink, shop, stay and play!
Full Terms and Conditions
Promoter
Ballina Shire Council
40 Cherry Street
Ballina NSW 2478
ABN 53 929 887 369
Entrants
Entry is open to all 'paid' advertisers in the 2019 Northern Rivers Visitor Guide.
Entry into the competition means that the entrant warrants that he or she meets the entry requirements and accepts these terms and conditions.
Time frame
Competition starts 5 August 2019
Competition closes 30 November 2019
Winner will be announced by 31 January 2020.
Entries
This is a game of skill via posts on social media, either facebook or Instagram or both. To qualify for entry a paid advertiser must experience 10 businesses/experiences featured in the Northern Rivers Visitor Guide and take a photo of themselves enjoying the experience.
The photo needs to be uploaded on social media to show the entrant enjoying the experience. The name of the business/experienced must be tagged in the post.
The hashtag #northerriversnsw must be added to the post.
The post must to be shared with (facebook: ballinacoastandhinterland) and/or
(Instagram: Discover Ballina).
One winner will be chose by a panel.
The winner will be contacted via the telephone by 31/1/20.
Costs and expenses
Entrants are responsible for any and all expenses that they incur in entering the competition and they will not be reimbursed regardless of whether or not they win the competition.
Intellectual property
The entrant warrants that he or she has all necessary rights to provide any intellectual property provided to you and consent to any act or omission which would otherwise constitute an infringement of their intellectual property. The entrant provides an expressed license of the intellectual property to Council, so that Council can use it for promotional or advertising purposes.
Disqualification
Council has the right for to disqualify any entrants or entries where you reasonably suspect any unlawful or improper conduct, such as infringing a third party's intellectual property rights, or if there has otherwise been a breach of the competition terms and conditions.
Privacy
Information provided in the competition is voluntary, however, if insufficient information is provided, Council will be unable to process the entry. The information will be available
to authorised officers and may be made available to public enquiries under Government Information (Public Access) Act 2009.
Notification
The name of the winner will be publicised via the Ballina Tourism Teams industry database and online newsletter (discoverballina.com) within 24 hours after the final decision, and this notice should remain on the website.
Prize
The prize is $1200 worth of advertising in the 2020 Tourism Marketing Bundle. As determined by staff of Ballina Shire Council Tourism section.