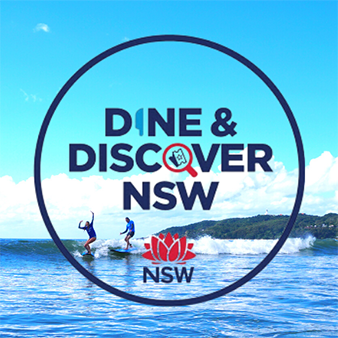 The NSW government's Dine and Discover voucher scheme is designed to boost economic spending and help businesses impacted by COVID-19.
The program allows NSW residents over the age of 18 to apply for $100 worth of vouchers to spend at dining, arts and tourism businesses across the state. Operators can sign up anytime from now until the 30 June 2021 when the program ends. Head to the Service NSW website to register your business, get your vouchers and find out more.
NSW residents aged 18 and over can apply for 4 x $25 vouchers, worth $100 in total.
2 x $25 Dine NSW Vouchers to be used for dining in at restaurants, cafés, bars, wineries, pubs or clubs.
2 x $25 Discover NSW Vouchers to be used for entertainment and recreation, including cultural institutions, live music, and arts venues.
Please encourage visitors to your property to use their Dine and Discover vouchers with local businesses. For a full list of participating options visit the Service NSW website