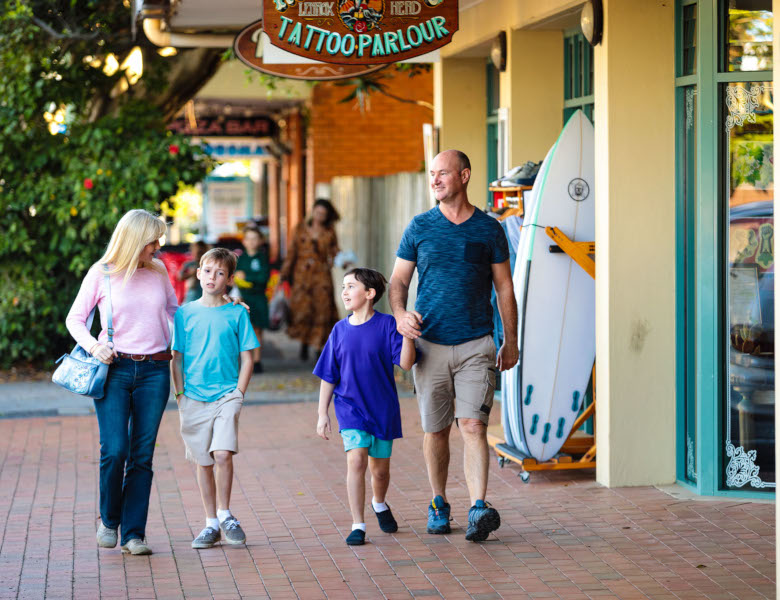 Ballina Shire Council received funding through the NSW Government's Streets as Shared Spaces program to pilot temporary traffic calming and streetscape features that aim to improve safety and amenity in and around Park Lane, Lennox Head.
These features were identified through community consultation for the Lennox Village Vision project and include:
• 30km/h speed limit in the village centre
• roundabout at Ballina Street and Allens Parade
• raised speed thresholds (speed bumps) and crossing points
• a 'parklet' with public seating
• skatepark mural and decorative pavement treatments
• bike facilities and pathway lighting
• gravel path connecting Park Lane with the main street
Now you've had a chance to try them out, council would like to hear from you!
Complete the short survey by Thursday 22 July 2021 to let them know what you think.