Expressions of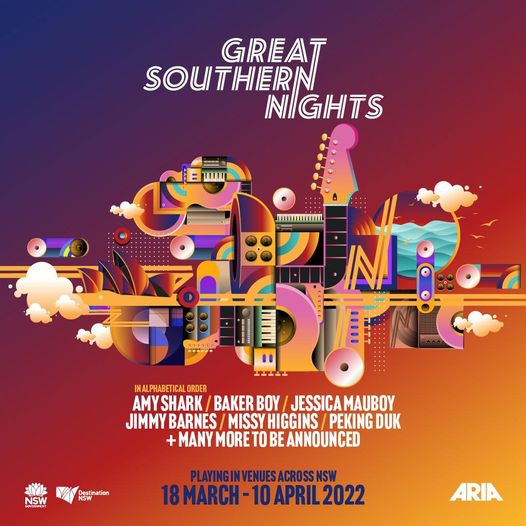 interest are now open for live music venues across NSW to be part of Great Southern Nights.
The NSW Government is amping up the live music scene once again in 2022 with the return of Great Southern Nights from 18 March to 10 April 2022.
In November 2020, Great Southern Nights brought over 1,000 COVID-Safe gigs to venues across the state in an effort to kick-start live music, during the recovery phase of COVID-19.
Great Southern Nights COVID-Safe gigs will take place right across NSW once again in 2022 - so there is a good chance a gig will be happening near you.
We want local venues to successfully secure gigs. Apply by submitting a venue expressions of interest HERE
Source: Destination NSW