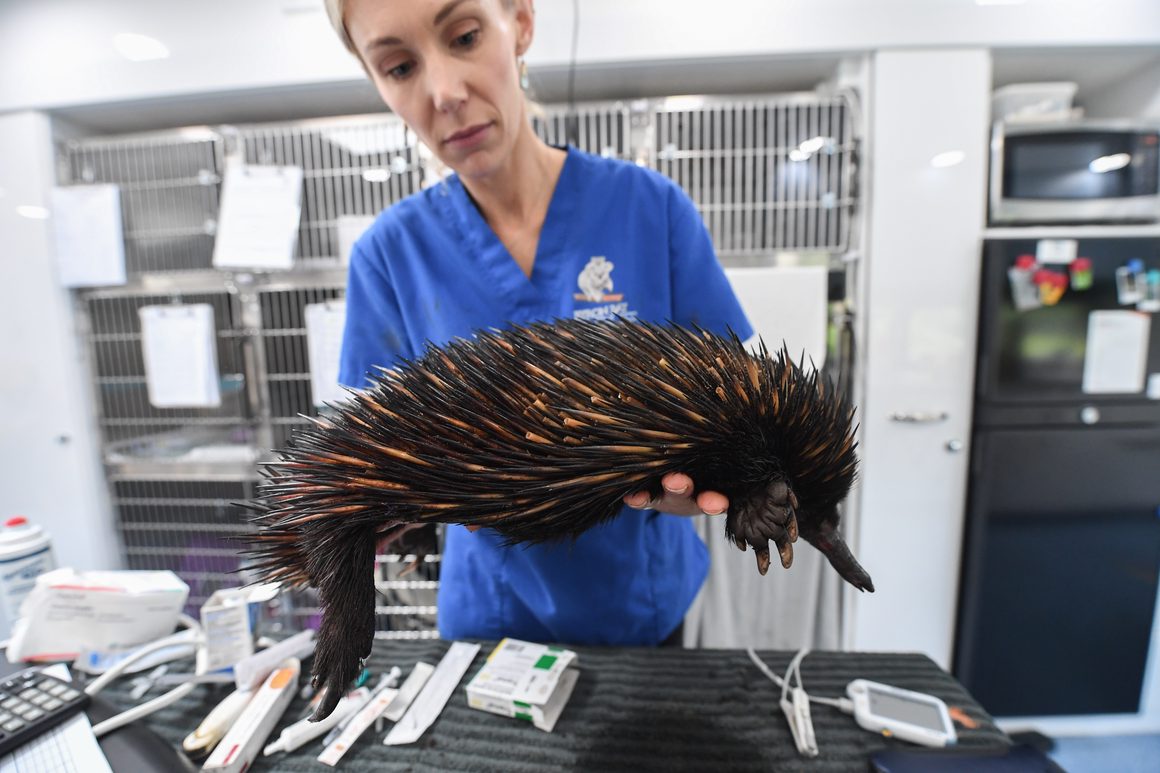 Australia's largest Mobile Wildlife Hospital has a permanent new home at the Macadamia Castle in Byron Bay's hinterland, which has been sold to conservation group Wildlife Recovery Australia.
A joint venture of Byron Bay Wildlife Hospital and Odonata Foundation, Wildlife Recovery Australia (WRA) runs mobile wildlife hospitals and builds predator-proof sanctuaries. It is led by a team of veterinarians, threatened species specialists and environmental entrepreneurs who work together to rescue injured animals and revitalise threatened species. Its founding Chairman is Australian economist and passionate wildlife conservationist Dr Ken Henry AC. "Wildlife Recovery Australia was created to fill gaps in the way Australia protects wildlife and acts to recover endangered species," said Dr Henry.
"This is vital work at a critical time for Australian native animals. We're excited and honoured to build on the animal welfare, conservation and education work done by the previous owners." Odonata Founder and WRA Director Mr Nigel Sharp said that WRA's collective strengths and new management structure will build on the foundations of current activities operating at the Macadamia Castle.
"This is a unique model for wildlife conservation in Australia. We're demonstrating the power of business to sustainably fund solutions to treat, rehabilitate and recover wildlife," said Mr Sharp.
Byron Bay Wildlife Hospital and CEO Dr Stephen Van Mil said that the organisation will continue to provide dedicated, expert veterinary services for wildlife free of charge. "Offering educational visitor experiences alongside our veterinary and conservation work will help to inform people on the skills, facilities and resources required to give wildlife the quality care they deserve," said Dr. Van Mil.
BBWH will continue to provide dedicated expert veterinary services for wildlife from this location free of charge, Monday to Friday. There will be dedicated parking and access for wildlife rescue organisations and carers (including Northern Rivers Wildlife Carers, WIRES, Australian Seabird Rescue and others) to present patients for triage, treatment and care by BBWH veterinary team led by Dr Bree Talbot.
To contact the wildlife hospital call 1300 WILDLIFE (1300 9453 5433) to connect you through to our friendly veterinary team (original phone number 0437 818 883‬) . Please give us a call or drop us an This email address is being protected from spambots. You need JavaScript enabled to view it.or if you would like to ask questions or discuss anything related to the move.