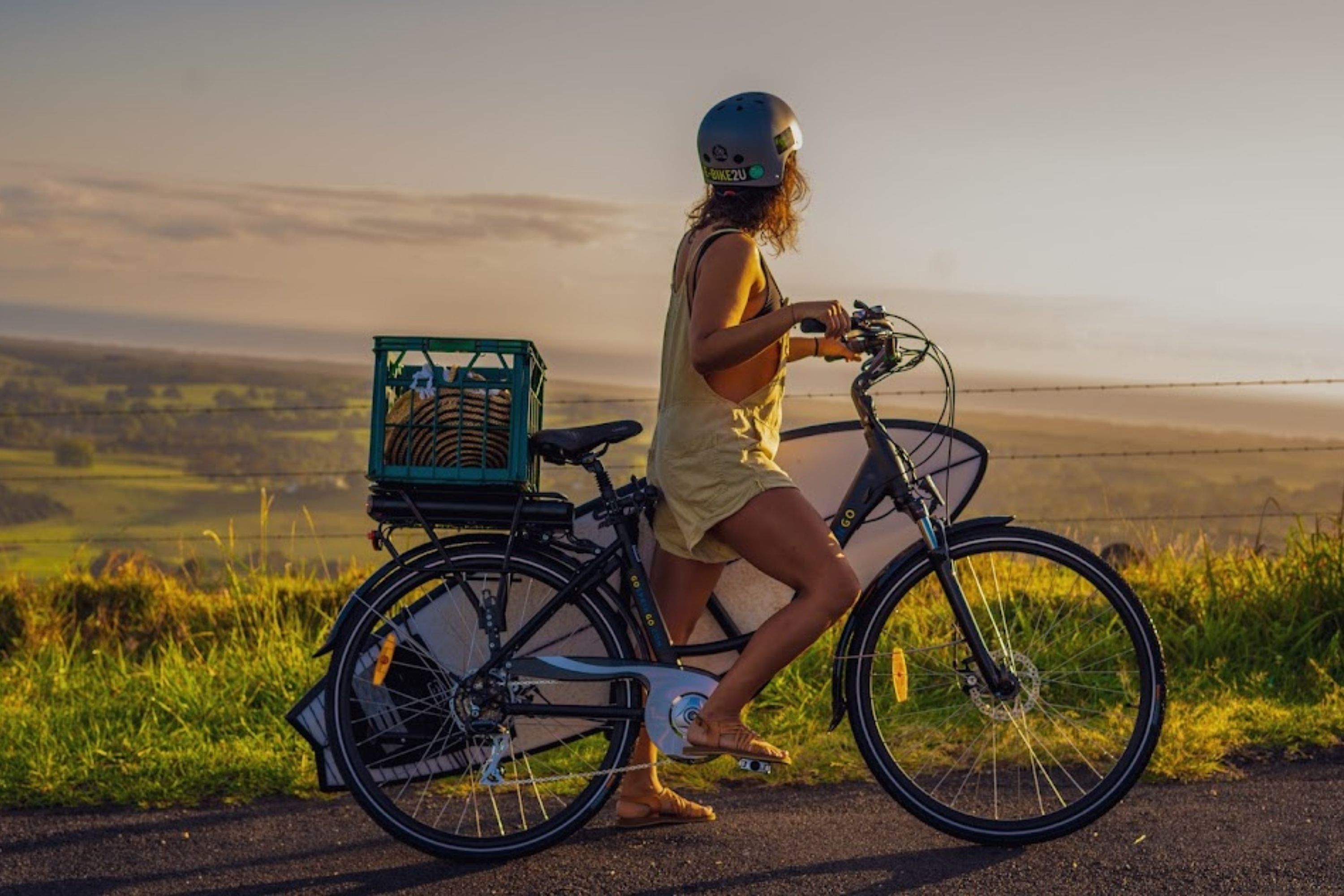 The Ballina Visitor Information Centre has the pleasure of introducing accommodation providers to Robin, Chief Cyclist and his company E-Bike 2U, an e-bike rental company in the Northern Rivers area, including Ballina Coast and Hinterland. They deliver and pick-up e-bikes to and from accommodation providers like yourself.
This attached brochure explains how you can earn 20% of their revenue, just by referring your guests to E-Bike 2U.
We invite you to enrol into our partnership program by completing this form.
E-Bike 2U, will then provide you with a discount code, which allows you to order the e-bike(s) for free from EBIKE2U.com.au.
The Ballina bicycle infrastructure is getting better all the time and there are many beautiful rides that your customers can take, or they can just use e-bikes for getting into town easily.
E-Bike 2U enables you to provide additional guest services while earning at the same time, without the worry of commitment, capital investment and e-bike maintenance.
Please don't hesitate to contact us or Robin directly if you have questions.
Robin M: +61 412 005 605