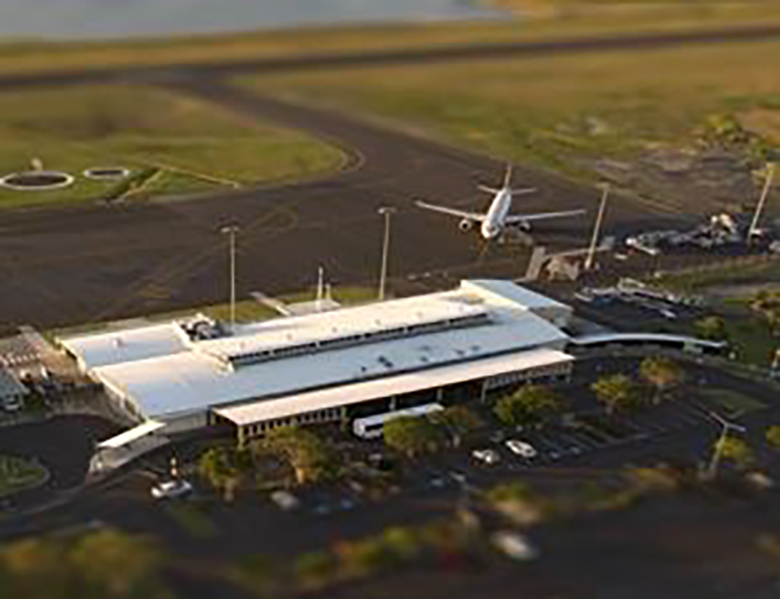 The Ballina Byron Gateway Airport has introduced new traffic arrangements due to the current upgrade works.
To avoid delays, advise your customers to please consider using alternative transport options such as taxis and shuttle bus services. For all arrivals into the Ballina Byron Gateway Airport it is recommended that transfers are pre booked. Please pass this information onto your inbound passengers to ensure an easy arrival into the local area.
New Roundabout on North Creek Road/Corks Lane Complete
In September the first roundabout opened on Southern Cross Drive allowing works to commence on the airport carpark upgrade. The entire Airport Boulevard will be open shortly providing a connection from Boeing Avenue and North Creek Road to the Ballina Byron Gateway Airport.
Ballina Shire Council is happy to announce that the roundabout on North Creek Road and Airport Boulevard is now complete and open to traffic.
Access to Corks Lane is via Airport Boulevard for residents only and Airport Boulevard remains closed to through traffic.
Airport Boulevard remains a construction site with access to people and vehicles restricted.
Ballina Byron Gateway Airport flying high with new look
The Ballina Byron Gateway Airport has unveiled its fresh look for the future with the launch of new branding and a modernised website.
"The Ballina Byron Gateway Airport is a hub of activity and a vibrant place, so it's time we have a website and brand to match," said Julie Stewart, Ballina Byron Gateway Airport Manager.
"A website is your modern shop front so our passengers, stakeholders and airline partners need an easy-to-use website that is accessible across all devices."
Ballina Byron Gateway Airport is one of Australia's busiest regional airports. The majority of inbound passengers arrive for leisure purposes, while most outbound passengers travel for business. The airport's fresh branding reflects its dual purpose as a tourism destination and business travel hub.
The new logo includes a pointer device that acts as a location marker pointing to the east, highlighting our destination as the most easterly point of Australia. A sunburst graphic represents first light on the east coast, while coastal colours depict the ocean and blue sky that encapsulates our region.
"This fresh look not only creates a strong sense of identity by representing our beautiful Northern Rivers region, it captures where our airport is headed," explained Ms Stewart.
"We have a number of upgrades underway that are going to provide long-term benefits for passengers, so it's the perfect time to upgrade our branding and digital presence for the future."
The airport carpark is being upgraded to include an additional 100 car parking spaces, dedicated ground transport and rental car parking areas, and a new solar PV system to support the airport's energy needs. The airport terminal is also being expanded to accommodate new security screening equipment and improve access for passengers entering the departure lounge.
"The holidays are a busy time at the airport and we realise the current works are causing some inconvenience to passengers. We're working with our contractor and airport partners to minimise this disruption through signage and improved traffic plans to ease congestion," said Ms Stewart.
For more information visit the Airport website.