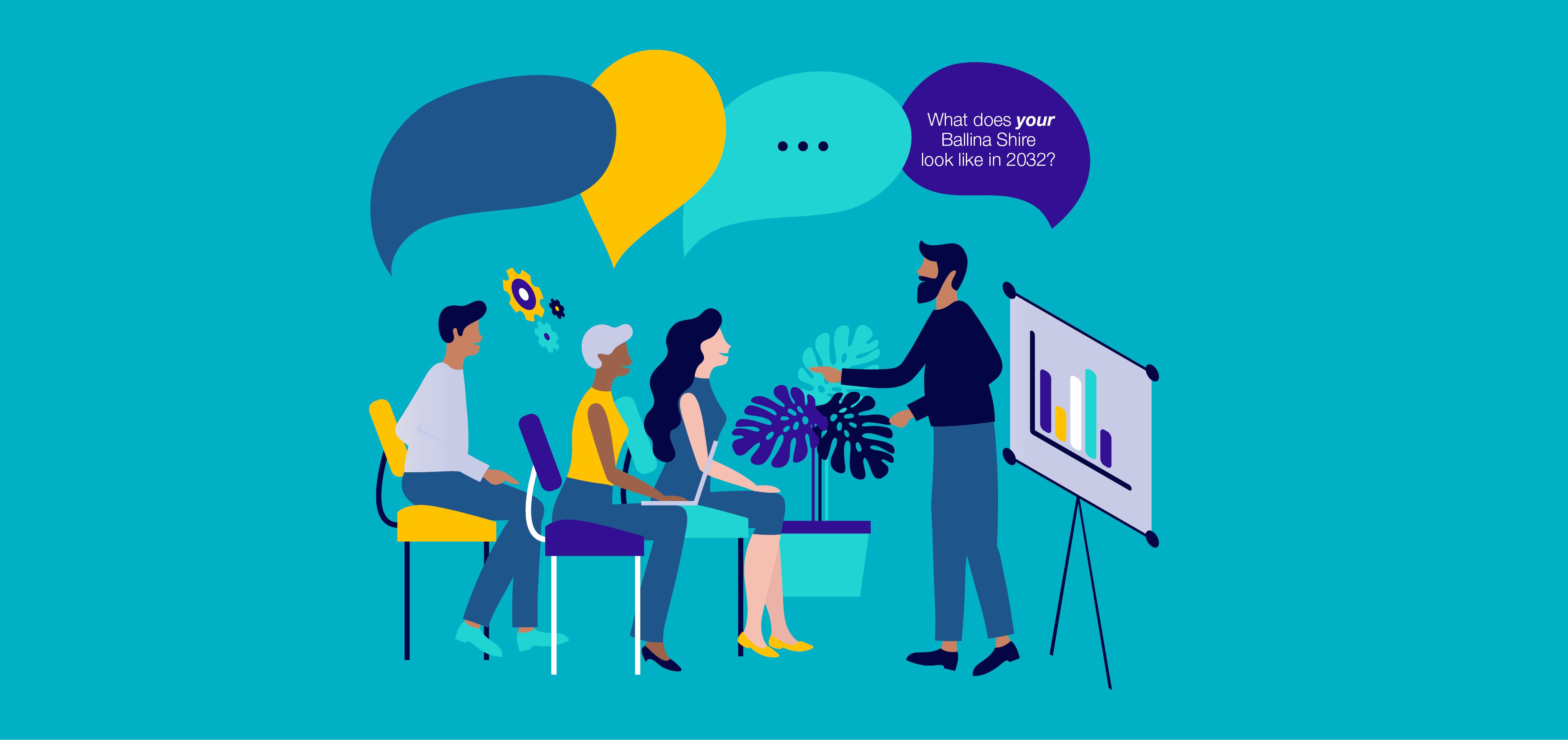 What three things do you like most about living in Ballina Shire? What would make our shire even better in the next 10 years? These may be simple questions, but your answers are very important!
Ballina Shire Council is reviewing the Community Strategic Plan (CSP) and is urging residents to have their say by completing an online survey before Friday 21 January 2022.
The CSP is a 10-year plan prepared by Council on behalf of the community that will outline a new vision as we head towards 2032.
"The CSP provides a broad overview of where we wish to head as a community and identifies key themes that are important to us," explains Council's Director of Corporate and Community, Kelly Brown.
"It acts as an umbrella document for our four-year Delivery Program and one-year Operational Plan. These two documents provide specific actions, works and services that aim to achieve the directions set out in the CSP."
Council last reviewed the Community Strategic Plan in 2017.
"A lot has changed since 2017. A new Council will be elected this month to guide us through to 2024. The review of the CSP will help us ensure that the new Councillors understand what our community wants for the future," said Ms Brown.
The online survey takes 5-10 minutes to complete and will help Council to understand whether it is still heading in the right direction. Survey respondents will be asked to rank how they feel about Council's proposed vision for the community, as well as the key directions and outcomes to achieve this vision. The survey also includes general questions with open answer fields for more detailed feedback.
"This online survey is just one part of our community engagement. Our teams have also been out in the community over the past few weeks providing opportunities for residents to tell us face-to-face what they want to see included in this plan," said Ms Brown.
"All of the feedback we gather will help us to shape the CSP so we strongly encourage residents to get involved in this important process."
To complete the online survey visit the Council website here
Survey closes Friday 21 January 2022.