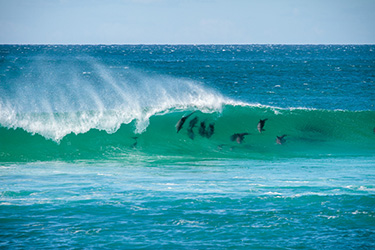 The management of NSW marine parks directly impacts the health, sustainability and economic viability of the local environment and operators who work within it.
As such, the NSW government is requesting community feedback on the draft Management Plan for the NSW Mainland Marine Park Network (2021-2031).
Participate in the survey and submit your feedback:
The draft Plan is currently available to view on the consultation website www.marine.nsw.gov.au/yoursay. The website includes videos, fact sheets, stakeholder-specific information, and frequently asked questions. Comments on the draft plan can be submitted through the online survey or by uploading written submissions.
Find out more:
A community webinar will be held on Wednesday 19 January from 6-7pm.
The webinar will include the same slides presented in the first webinar including information on:
The development of the draft management plan
The consultation process and how you can submit your comments and feedback
What the next steps are following the consultation
An opportunity to ask questions about the plan and consultation process
To register your interest in attending the webinar please click the link here and register your details. After registration, you will be sent an email with the details for accessing the webinar.