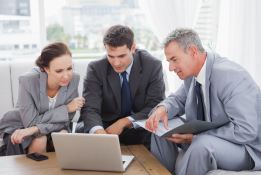 Destination North Coast has a wide range of development opportunities to engage in. Add these important dates to your calendar.
SAVE THE DATE! North Coast Tourism Business Accelerator Workshops
Destination North Coast will deliver industry development workshops across the North Coast from mid-February. The workshops will be facilitated by Sparrowly Group as part of DNC's Business Accelerator & Mentoring Program and are available to all tourism businesses.
As well as being a great opportunity to connect with colleagues, the workshops will cover:
navigating the tourism ecosystem
your customer journey,
developing your experience
distribution
cost structures and price setting
Save the date for your nearest workshop! Open to all tourism businesses.
Ballina - 9am - 11am, Monday 14 February
Port Macquarie - 9am - 11am, Wednesday 16 February
Forster - 9am - 11am, Thursday 17 February
Coffs Harbour - 9am - 11am, Thursday 24 February
REMINDER: North Coast Festival of Flavour - 26 & 27 March 2022
The North Coast Festival of Flavour activation weekend calls for all North Coast food, beverage and agri-tourism businesses to open their doors and offer events, unique experiences and special deals to attract visitors.
The event will be promoted on the new North Coast Flavour Trails online platform. Visitors will use the mapping technology to search for events and experiences and plan their own unique itinerary for the festival weekend.
Destination North Coast in partnership with Destination NSW will be launching a marketing campaign in early February to drive visitation to the festival weekend, create awareness about the trails platform and generate more exposure for North Coast operators.
To leverage this marketing campaign and maximise this opportunity, North Coast food and beverage operators need to either add an Event listing or a Special Deal listing to ATDW/Get Connected over the festival weekend, 26-27th March 2022 and complete this before the end of January.
Find more details and tips and get involved. Don't miss out!
APPLY NOW - Northern Rivers Rail Trail Product & Experience Development & Mentoring Program
Tourism businesses in the Northern Rivers interested in gaining more support with developing new or existing Rail Trail-focused products or experiences can now apply for the Destination North Coast Mentoring Program. The FREE OF CHARGE program runs from February 2022 to April 2022 and offers an online Mentoring Guide and 3 hours mentoring support to kick start product and experience development ideas suitable for the Rail Trail.
Find more information or apply now.
Byron Bay - Rail Trail Product & Experience Development Workshop
This workshop is for tourism businesses interested in learning how their business can become 'Rail Trail ' ready and explore opportunities for product and experience development.
Registration Required - 9am - 12pm, Wednesday 2nd February 2022, Byron Community Centre, 69 Jonson St.
Northern Rivers Rail Trail - Cooperative Marketing Workshop
This workshop will provide opportunities for interested businesses and local governments to explore how they can best work together to package and market products and experiences across the Northern Rivers Rail Trail. The workshop will explore participant ideas to co-create a vision and directions to guide cooperation for activating the Rail Trail as a hero experience in the Northern Rivers.
Registration Required - 2pm - 5pm, (followed by networking), Tuesday 22 February 2022, The Eltham Hotel, 441 Eltham Road.
Source: Destination North Coast