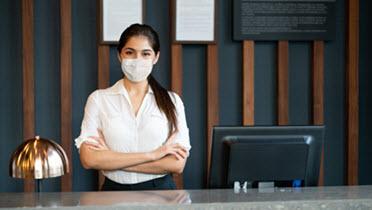 The NSW government has recently announced accommodation, recreation and entertainment vouchers to the value of $50 for NSW residents. To be eligible to receive these vouchers businesses must apply to the Stay NSW program via service NSW. Participants must have a business located in NSW and have an associated Australian business number.
Successful businesses accepted for the scheme will be listed on the accommodation finder so it's easy for users to find participating businesses.
Once registered for Stay NSW vouchers, businesses are also eligible to accept Parents NSW vouchers.
"Whether you're a hotel in Sydney, motel in rural NSW or a holiday park on a coastal town, we want you to take advantage of this stimulus and see more customers come through your doors," Minister for Customer Service and Digital Government, Victor Dominello said.
Applying for the vouchers is easy and can take up to one week to be accepted.

Register now to participate and accept these various vouchers as they will be progressively rolled out to residents aged 18 and older from late February 2022.
Source: NSW Government