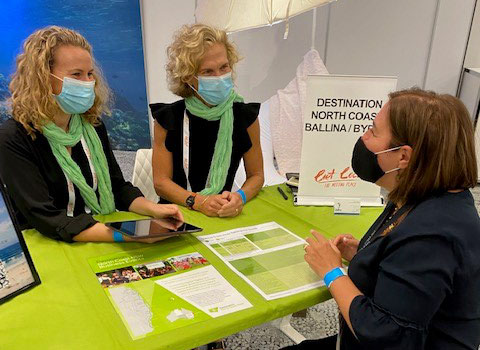 Ballina Coast and Hinterland business event suppliers were represented at the Get Local Expo, held at the Sydney International Convention Centre on Tuesday 15 and Wednesday 16 February 2022.
The business events industry got behind the sector's first Australian trade show in two years, meeting face to face after stringent Covid testing of all 700+ delegates at the start of each morning, proving that business events are set to make a comeback.
Staff from Ballina Shire Council took the opportunity to meet with interested buyers from the 509 registered business event buyers at the tradeshow and showcased the destination.
If you supply experiences, products or services to the business event sector then please view your online business profile here on the Ballina Business Events website or submit details to This email address is being protected from spambots. You need JavaScript enabled to view it.