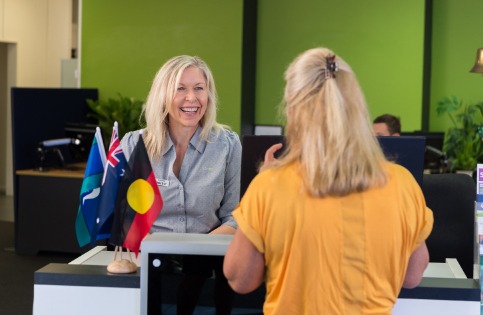 The Business Connect program is a contemporary, high-quality support service for small businesses in NSW. The Business Connect program comprises one-on-one business advisory sessions during which your Business Advisor will work with you on your goals. ​
Business Connect is delivered by NORTEC's Business Connect team across the New England, Port Macquarie, Coffs Harbour, Clarence, Kyogle, Richmond, Ballina, Byron Shire and Tweed Heads regions.

The Business Connect program is made possible by funding via the NSW State Government.​
Your NORTEC Small Business Advisors offer one on one support to small business operators that helps to:
Understand their business' strengths, challenges and opportunities
Develop a simple action plan with measurable results
Develop skills through face-to-face sessions in a location, and at a time that suits them
Achieve economic sustainability
Connect with expert advisors, professionals and mentors with real business experience
Embrace innovation to be more competitive and better equipped to deal with difficulties or change
Get real results
NORTEC has mobile business advisors who will meet with you to assist with development of key foundational business skills as well as supporting you to stay on track to achieve success in your business. All advisors have had their own small business experience as well as relevant tertiary qualifications.

My Business Action
Register with Gary Wheatstone Ballina's Program Coordinator/Business Advisor or ask Gary about the team tourism business specialist by calling 1800 667 832.
Source: Business Connect