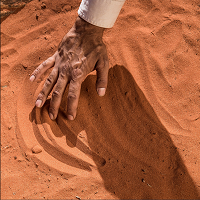 Destination NSW is holding a series of Aboriginal Tourism Experience Development Workshops in partnership with the NSW Aboriginal Tourism Operators Council (NATOC).
The goal of the experience development workshops is for aspiring Aboriginal tourism operators to gain a greater understanding of the tourism sector and access to services to further develop their businesses.
As an introduction to Aboriginal tourism in NSW, Destination NSW and NATOC are hosting a virtual two-hour workshop on 6 April and this will be followed by seven in-person workshops from June to October.

The two-day workshops will be delivered in partnership with NATOC and will include on-country experiences, a welcome dinner and a workshop program with presentations and case studies from a range of stakeholders.
For dates and to register your spot click here
Please note:
There is no charge to attend the workshop.
Attendees will be responsible for their own accommodation and travel to and from each workshop.