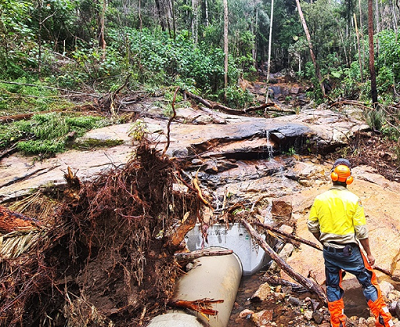 The National Parks and Wildlife Service has established a webpage to keep the community informed of flood recovery progress in our North Coast National Parks.
Visit THE WEBSITE for information and images of the impacts of the floods.
Sign up for regular updates on flood recovery works using the online form. These regular updates will keep you informed about the progress of National Parks, and Wildlife Service (NPWS) flood recovery works in the Tweed Byron and Richmond River areas of the New South Wales North Coast.
Remember, before visiting a park, go to NPWS Alerts or call NPWS on 1300 072 757 (13000 PARKS) for the latest information on park closures, conditions and camping.