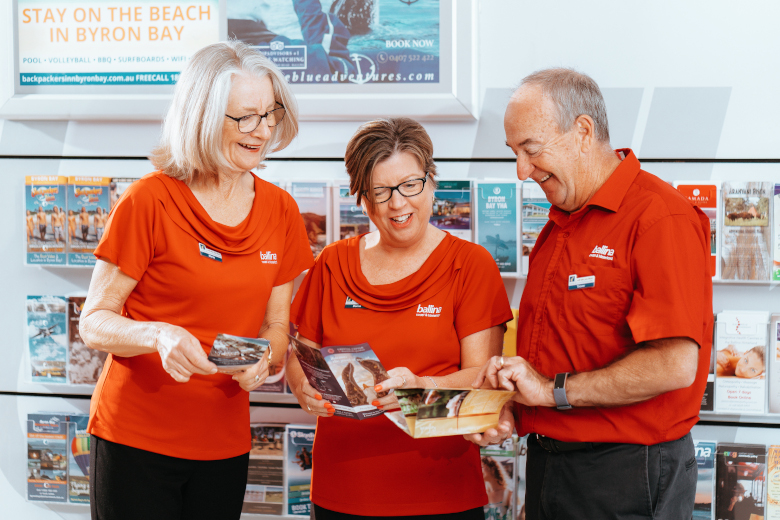 Do you want your business in front of the passengers arriving in the Ballina Byron Gateway Airport over summer? Then now is the time to jump on board the upcoming advertising cycle which commences 1 September through to the 28 February 2023 - and its only $150!
The Ballina Byron Gateway Airport continues to grow, recovering strongly with over 525,000 passengers through the Airport YE December 2021.
This advertising space is great value for money at only $150 (including GST) for this six month cycle. The DL brochure stand is re-stocked and tidied by our Volunteer Airport Ambassadors who greet passengers on direct flights from Sydney, Melbourne and Newcastle, and Dubbo into Ballina.
As you will be aware space is limited so please get in touch with the Ballina Tourism Team on 1800 777 666 or email This email address is being protected from spambots. You need JavaScript enabled to view it. for more information.