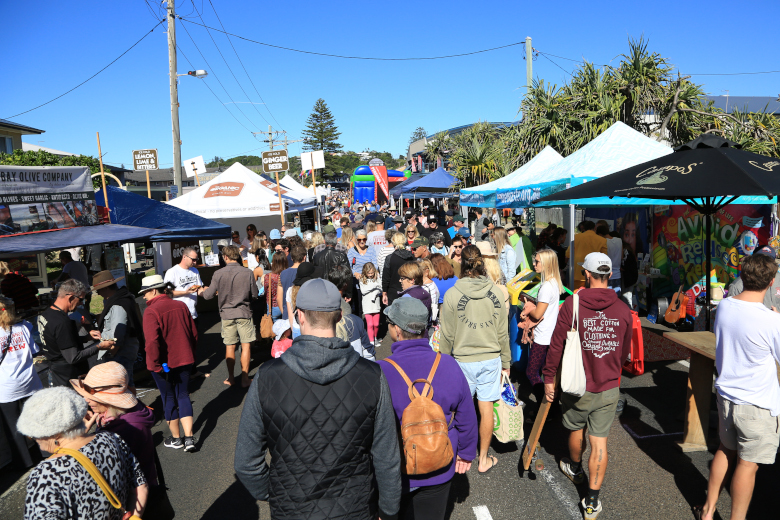 Ballina Shire Council is pleased to announce the Festival and Event Sponsorship Program for 2023/24 is now open.
The program is now in its 12th year and has been a huge success for community festivals and events. It offers event organisers the opportunity to apply for sponsorship from a pool of approximately $120,000 of funding for their festival or event for the 2023/2024 financial year.
Over the years, the program has sponsored events including:
Alstonville New Year's Eve Family Festival
Quota Craft and Garden Fair
Love Lennox Festival
Fair Go (skate competition event)
Skullcandy Oz Grom Open (junior surfing competition event).
Council's Mayor, Sharon Cadwallader said, "it's important we secure this funding for event organisers well before the start of the 2023/24 financial year, which is why we call for applications quite early on in the process."
"Applications will be tabled at the November 2022 Council meeting so that event organisers will know the outcome of their application by December 2022."
There are several eligibility criteria, including: the applicant needs to hold adequate public liability insurance, the total cost of the festival/event must be more than $20,000, and the festival/event must be held in the Ballina Shire.
Applications close Friday 28 October 2022.
Application forms and funding information are available on Council's website at ballina.nsw.gov.au/FestivalEvents