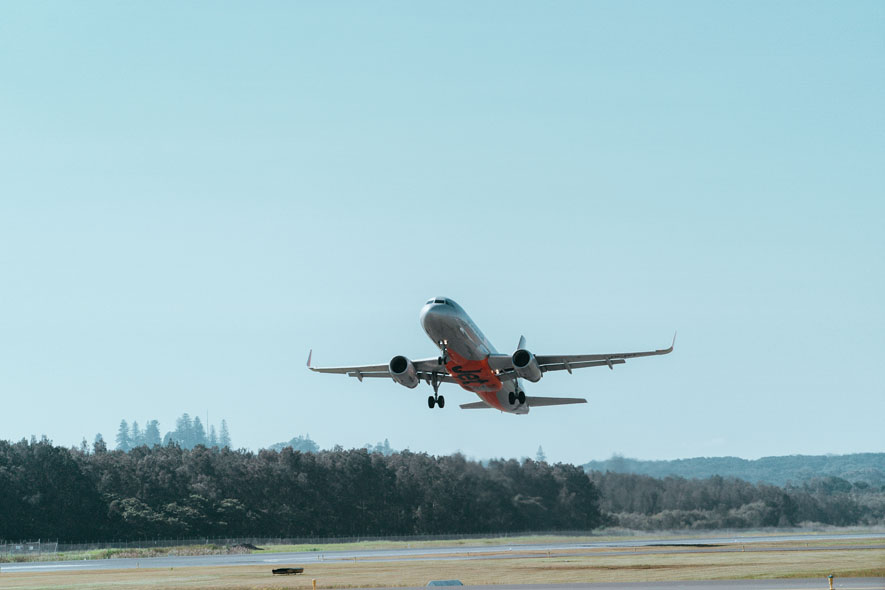 Ballina Byron Gateway Airport is pleased to announce the airport's new and improved car park system is live from Tuesday 11 October 2022. "Our airport continues to be one of the busiest regional airports in Australia and is central to our local economy. This car park system upgrade is another important enhancement to our airport precinct and is set to improve the travel experience,"
"The new system allows visitors to choose either premium or general parking areas. Premium parking is covered by new shade sails and solar panels which are helping power the airport. Each parking area is only a short walk to the terminal and are accessed through new automated boom gates with number plate recognition," added Ms Stewart.
There are two public parking areas, general and premium. The general parking area is conveniently located close to the terminal and offers hourly and daily rates.
The premium parking area is to the west of the airport terminal providing undercover parking. The flat daily rate for a 24-hour period in the premium parking area is $30. There is no hourly rate in the premium area, so whether you park for 1 hour or 24 hours, the minimum you will pay is $30.
The payment process has been streamlined and car park users can either pay at two pay stations located inside the terminal, or at the boom gate when exiting the car park.
Cost of parking
General parking area
General parking costs: 1 hour = $4, 1-2 hours = $6, 2-3 hours = $8, 3-4 = $10, 4-5 hours = $12, 5-6 hours = $14.
The daily rate for a 24-hour period is $20.
Premium (under cover)
The daily rate for a 24-hour period is a flat fee of $30; hourly rates do not apply.
Car park upgrade
The parking upgrade works include 650 car parking spaces, automated boom gates with number plate recognition and shade sails for the new premium parking area and a new solar PV system to support the airport's energy needs. The finishing touches are still being completed on the car park's landscaping and fencing.
Terminal expansion
Construction works to expand the front section of the airport terminal are also complete, which has been expanded to accommodate new security screening equipment and improve access for passengers entering the departure lounge. Works are now focusing on the finishing touches which includes landscaping works and new furniture.
For more airport information, including parking rates visit ballinabyronairport.com.au