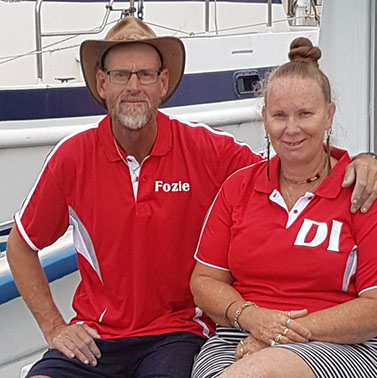 We have loved having Di from Fozie's Fishing Adventures in to speak with the Ballina Tourism Team and Volunteer Ambassadors over the past two weeks to discuss with us their deep sea fishing adventures.
Fozies Fishing Adventures run deep sea fishing charters out of Ballina and have over 40 years of local knowledge. They specialise in catering to small groups and will customise the package to suit your tastes. All Bait and Tackle is supplied as well as light refreshments to keep you going. No need for a Fishing License, this is included in the fishing adventure.
After speaking with Di it is clear how extensive their local ocean knowledge is. With a wealth of information on fish species, ocean conditions, and fishing tactics, Di and Rob are extremely passionate about what they do and strive to give their clients the best tours possible.
Gift vouchers available and would be a great gift leading into Christmas
For more information please contact Di on 0427 834 376 or check out Fozies Fishing Adventures
Thanks Di for taking the time to come and speak to us!
If you are a business that would like to meet the team and tell us what you do, please get in touch with us by email This email address is being protected from spambots. You need JavaScript enabled to view it. or phone 1800 777 666