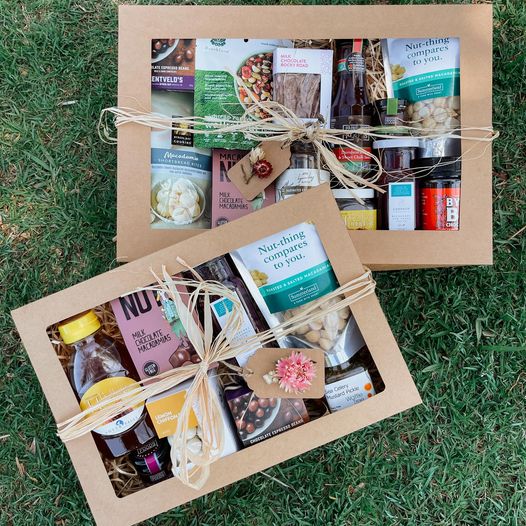 The Northern Rivers region is a mecca for quality produce and creative artisans and the team at the Ballina Visitor Information Centre have done the legwork to bring them to you.
With a carefully curated selection of local produce, giftware, skincare and merchandise our hampers can be fully customised to suit any need or budget.
By giving a gift hamper you are supporting amazing local producers from across the Northern Rivers.
If you would like to place an order email This email address is being protected from spambots. You need JavaScript enabled to view it. and tell us;
How many hampers you need
What you would like to spend per hamper
Date of pick up
If you have any questions or would like to find out more call the friendly team at the Ballina Visitor Centre 1800 777 666