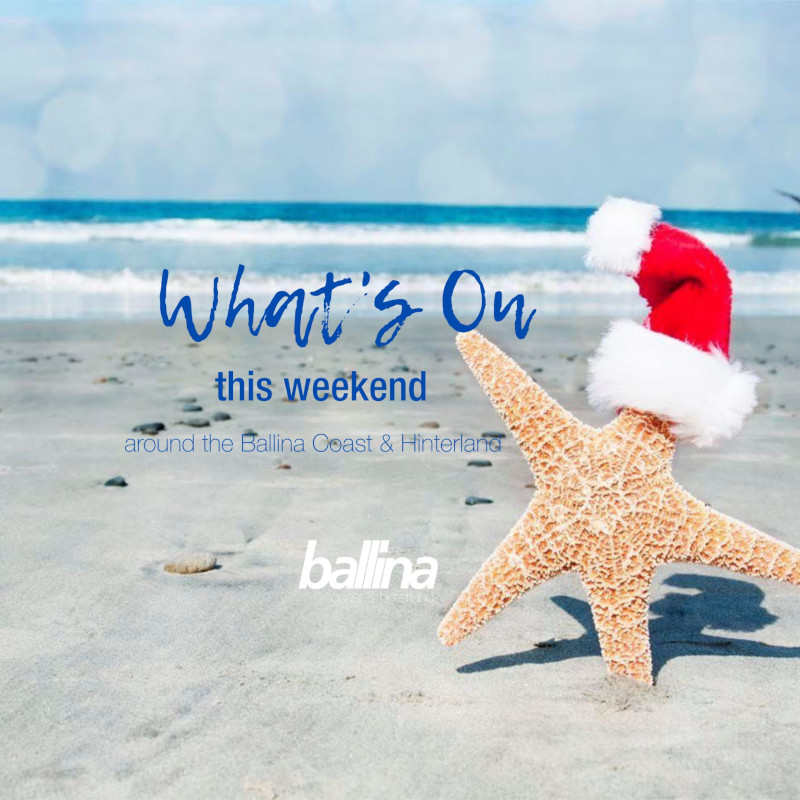 Kick off the festive weekend at Shelly Beach Cafe for their Friday Sunset Sessions. On from 3.30pm, it is a great way to sneak in a catch up with friends before the Christmas Day festivities begin (bookings are highly recommended).
Harvest are hosting a delicious Christmas Eve Dinner consisting of three courses featuring amazing local seafood, exotic fruits and highlights some of our amazing local producers. With such a magical atmosphere, this is one evening you won't want to miss.
For a wonderful family friendly evening then visit Bangalow Christmas Eve Festival. A truly festive experience awaits you with performances from Shorty Brown the Clown, face painting, food vendors, a visit from Santa Claus and fireworks. Held at Bangalow Showground from 4-8.30pm.
It is your last chance to get your photo with Santa at Ballina Fair. The man in red will be there until 4pm on Christmas Eve.
No one should be alone on Christmas Day. There will be a free Community Christmas Dinner at St Mary's Anglican Church from 12-2pm and the lunch includes ham, chicken, salad & desserts. Contact 0411 510 430 for more information.
The School Holiday Activity Sheet is jam packed full of workshops, activities and tours – make sure to download a copy or view the calendar daily to find out What's On.
The Ballina Tourism Team wish you all a safe and wonderful Christmas