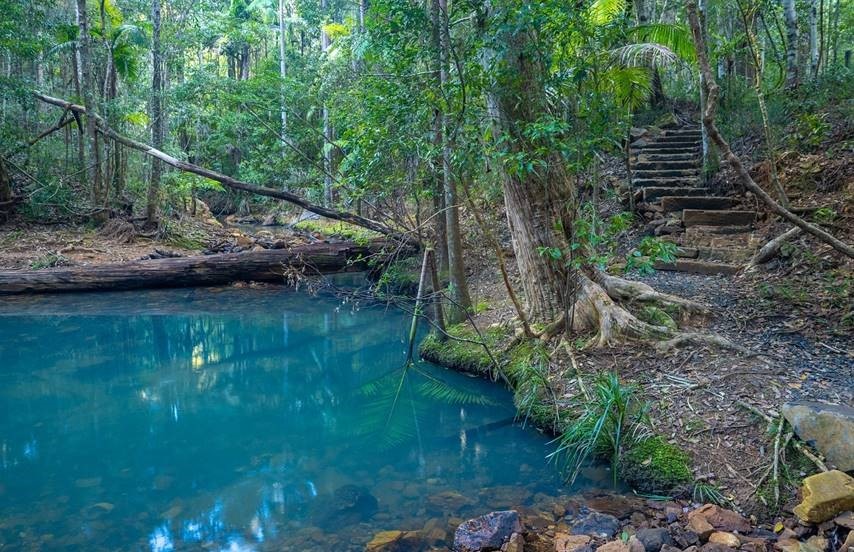 A new 2.1 km walking track to the enchanting Unicorn Falls in Mount Jerusalem National Park has recently been completed by the NSW National Parks and Wildlife Service (NPWS).
The $600,000 upgrade also includes a new carpark on Manns Road, which is expected to reduce traffic on South Chowan Road, which currently gets congested during busy periods.
Plans for the new walking track and carpark, outlined in the Unicorn Falls master plan, were developed through a process of public consultation. The original draft plan was exhibited for public comment in mid-2020. Following feedback from the community, the masterplan was revised to improve outcomes for visitors and the park's natural and cultural value.