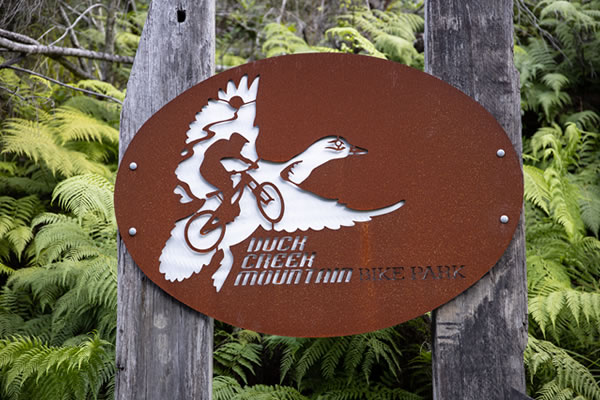 Just off the road between Alstonville and Ballina, the spectacular Duck Creek Mountain Bike Park has re-opened, bigger and better, after an injection of funding and lots of hard work from dedicated volunteers.
It's an exciting time for the club, with growth in members and support from different levels of government. 'Last year we received $50,000 from Ballina Council,' said Mr Sugden. (Club President) 'That's helped us to repair the trails after the storms. 'We've also got another $50,000 as a club, and a lot of that's going to be spent in New Italy.'
The money would also be used to replace undermined bridges at Duck Creek, as well as building new railings and other improvements.

Most recently the Northern Rivers Dirty Wheels Mountain Bike Club received $122,000 of additional funding for business and strategy development, just announced by Ballina MP Tamara Smith.
Ms Smith said the Regional NSW Business Case and Strategy Development Fund 'supports strategies and initiatives that will strengthen community infrastructure, regional prosperity and planning for future projects.
Mr Sugden said the club would be using that funding, in part, for consultants to help them build a business case to expand the MTB trail network to other locations across the Northern Rivers.

Pete Sugden said the feedback had been 'really positive' since Duck Creek MTB Park reopened and that they have 50,000 happy trail users a year!
Anyone is welcome to ride the trails, but it is best if riders can join the club too. There are currently around 450 members, but the Duck Creek trails get around 50,000 annual visitors.
Prospective members can check out the club's website, send an email or message via their Facebook page. Membership also includes insurance coverage, via the club's affiliation with Cycling Australia.