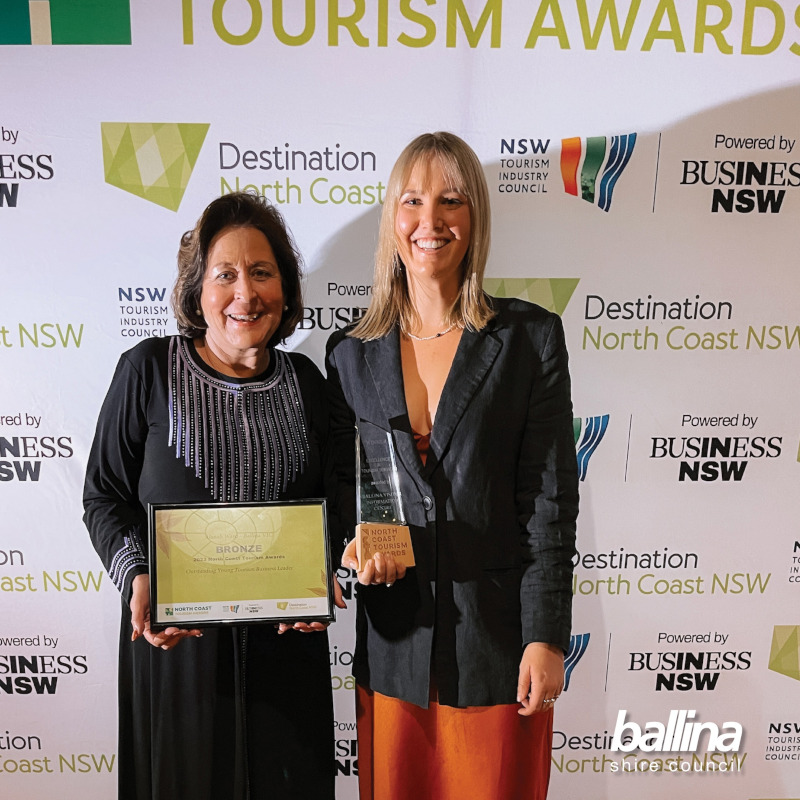 We are thrilled to announce that the Ballina Tourism Team has achieved the Gold Award in the Excellence in Tourism Services category at the 2023 North Coast Tourism Awards.
This recognition celebrates businesses that provide exceptional visitor experiences and make significant contributions to the tourism industry and wider community.
The Ballina Visitor Information Centre, an accredited centre opens seven days a week. The team prides itself on being open to creative ideas and consumer trends. Encompassing a holistic approach to destination marketing and visitor services, we work to build relations with local operators, consumers and government bodies while also ensuring the local community is engaged.
Furthermore, Team Leader Visitor Services, Alanah Ward received Bronze in the Outstanding Young Tourism Business Leader Award. This award recognises an inspirational tourism business leader aged 35 years or under who has demonstrated a commitment to their workplace, tourism industry, and the community through leadership. The entrant needs to articulate how they contribute to the broader tourism industry beyond their own commercial focus.