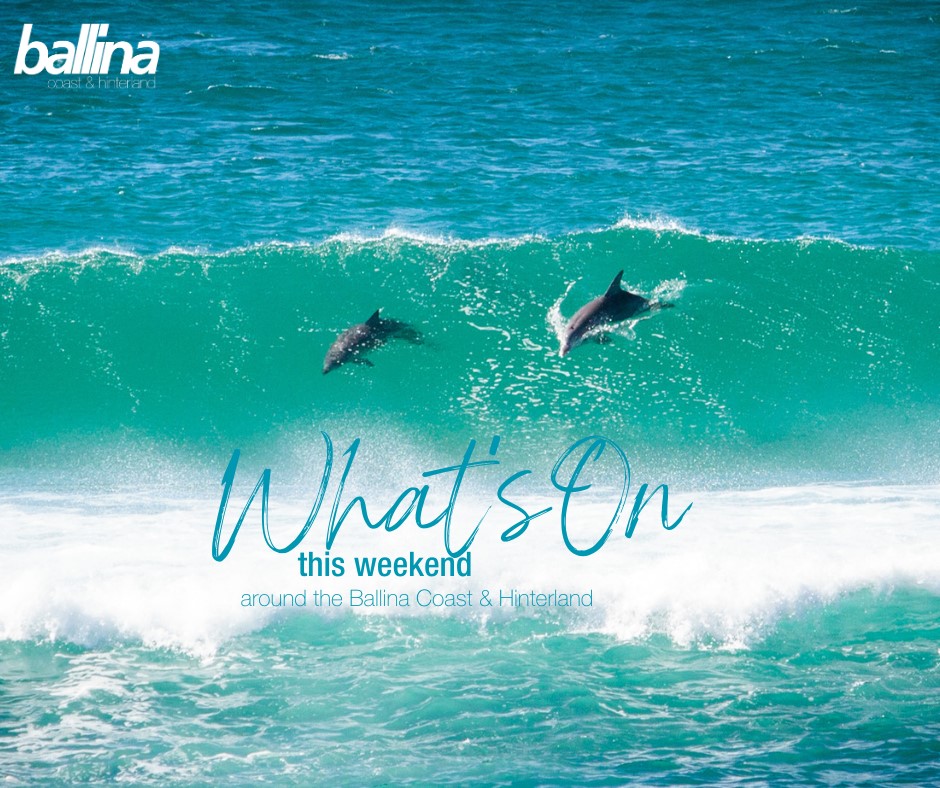 Find out What's On around the Ballina Coast & Hinterland this weekend! With NSW School Holidays starting there is plenty of local events and activities to keep you entertained.
Make sure to head to the Charity Art Exhibition at Mackay Harrison Art Gallery for nibbles and a drink and grab a beautiful piece of art at a one time charity price by local artist Rod Ellis.
Kick off the weekend with some live music! Adam Eckersley & Brooke McClymont Band are playing at the Ballina RSL or head to the hinterland and see Pat Tierney at Tintenbar Up Front. Spend Sunday afternoon at St Marys for the Music Estuary – Horizons. A musical journey presented by two young musicians that showcase the combination of classical guitar and flute.
The biennial Lismore Masters Games are on over the weekend. With over 1000 competitors and 11 sports to choose from it is one of regional Australia's biggest Masters Games.
For a family fun day out head south to Woodburn Riverside Festival. It's a full day of great entertainment and participation on the Richmond River at Woodburn and in the adjacent Riverside Park. Kids activities, live music, markets, food trucks and so much more.
Plenty of activities, events and workshops for the kids these holidays! Make sure to download a copy of the School Holiday Activity Sheet and check the online calendar for what's happening each day!
Stock up on your fresh, local goodies and enjoy breakfast at theBallina Farmers Marketon Sunday morning then head over to Bangalow for a huge arts & craft market.
With a great line up of events, markets and activities to explore make sure you don't miss out on anything - view the full list on Discover Ballina