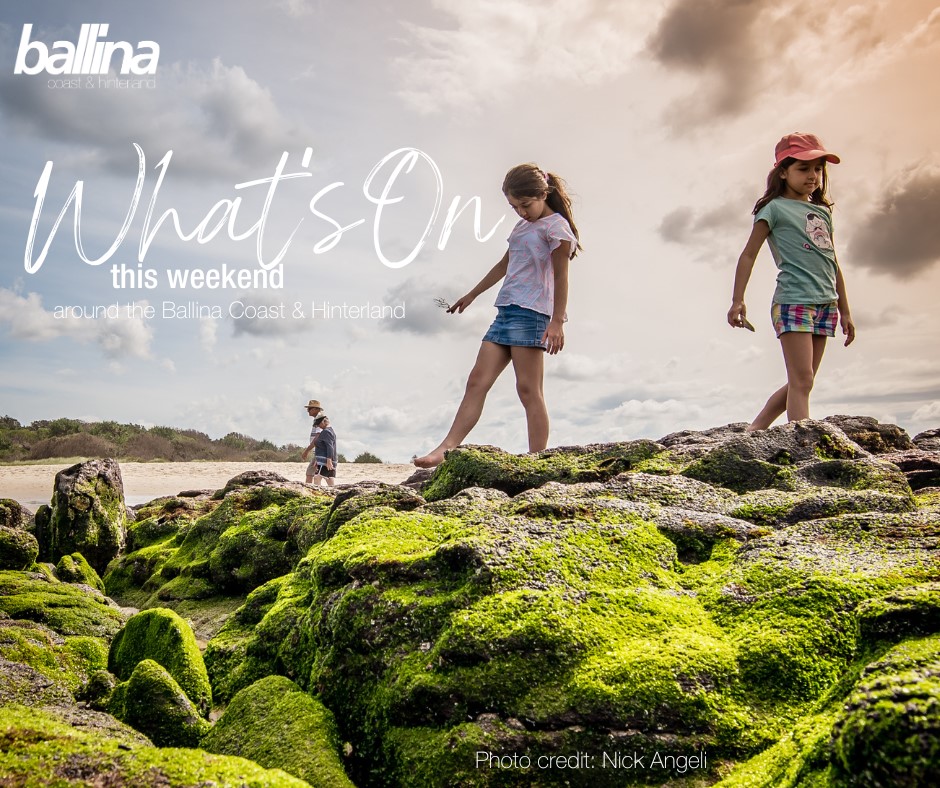 Find out What's On around the Ballina Coast & Hinterland this weekend!
The weather is looking fabulous for the long weekend and there are so many activities to keep the kids busy. To keep up to date with events, workshops and fun things for the kids to get involved in make sure to get a copy of the School Holiday Activity Sheet or pop in to the Ballina Visitor Centre to collect a copy.
Still a few more weeks to see the whales so jump on board a tour that departs from Ballina Wharf with the family. Or get back to nature on a Wildlife Safari tour and spot our native animals in the wild. Another great tour, but just for the adults, is to spend an afternoon discovering the Northern Rivers finest breweries and distilleries.
Stock up on your fresh, local goodies and enjoy breakfast at theBallina Farmers Marketand enjoy browsing the Byron Community Market along the Main Beach foreshore.
With a great line up of events, markets and activities to explore make sure you don't miss out on anything - view the full list on Discover Ballina