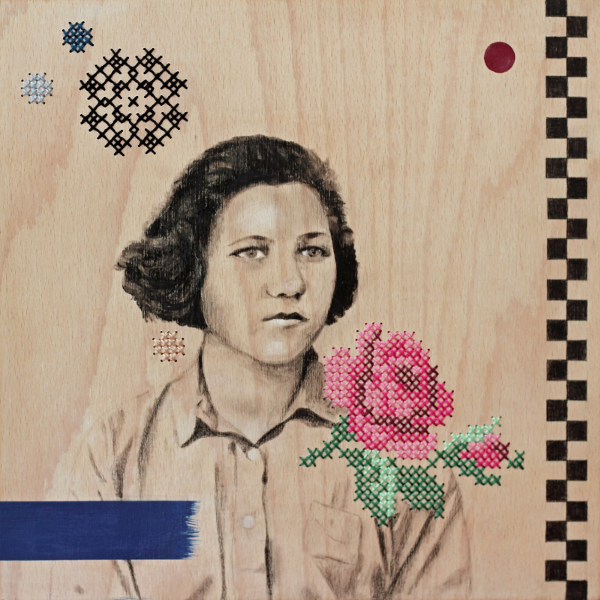 Northern Rivers Community Gallery (NRCG) Ballina launches four exciting new exhibitions this month and welcomes the community and visitors to join them in the Gallery.
Different Settings | Group Exhibition
Four family members, John Smith, Shelagh Morgan and their daughters Kimberly and Nikky Morgan-Smith, have developed art practices in close proximity for decades. This exhibition draws on 'different settings' as a subset of broader notions of 'influence' and 'collaboration' in art practice.
My mother speaks to me in a foreign language | Oksana Waterfall
My mother speaks to me in a foreign language exhibition is the artist's subconscious documentation of family. This body of work looks at family travels, stories and memories with embroidery elements incorporated into each work.
The View Reveals Itself | Jane Woodruff
The artworks presented in this exhibition are a record of the removal of inner and outer obstructions and a celebration of the emerging view that has revealed itself to the artist in the process of her constructing a creative studio space.
Finding Peace in Traditional Symbolism | Laila Page
Artist Laila Page uses the language of symbolism to make sense of life and its difficulties. Inventing gods for protection, processing a life the artist has found difficult and challenging; sometimes simply painting the play of the wind in the trees or the fragility of a small new seedling.
All exhibitions open Wednesday 2 May 2018 and continue until Sunday 3 June 2018. The official launch event is Thursday 3 May from 5.30pm – 7.30pm and all are welcome to attend.
The Northern Rivers Community Gallery is located at 44 Cherry Street Ballina and is open Wednesday to Friday from 10am until 4pm and weekends from 9.30am until 2.30pm.
For further information contact the Gallery on telephone 02 6681 6167 or visit www.nrcgballina.com.au