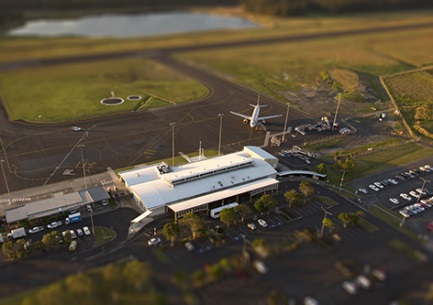 Over half a million passengers have flown with airlines into and from the Ballina Byron Gateway Airport in the past 12 months. The Australian Department of Infrastructure and Regional Development has just released the domestic aviation activity for March 2017.
The BBGA continues to break records with:
• Record numbers through the airport in January 2017 with 51,912 passengers in one month.
• Ranked number 11 in the Top Fifty Regional Airports in Australia.
• In the Top 20 Airports in Australia which includes the likes of Sydney and Melbourne airports and ranked 5th in this group for growth.
• Record annual passenger numbers of 501,187 for the year to 30 April 2017.
That is half a million passengers in one year, great for BBGA, great for our local economy.
For further information on the Australian and Regional figures please visit:
http://search.infrastructure.gov.au/search/search.cgi?collection=infrastructure&form=simple_infrastructure&scope=bitre.gov.au&query=revenue%20passenger%20movements