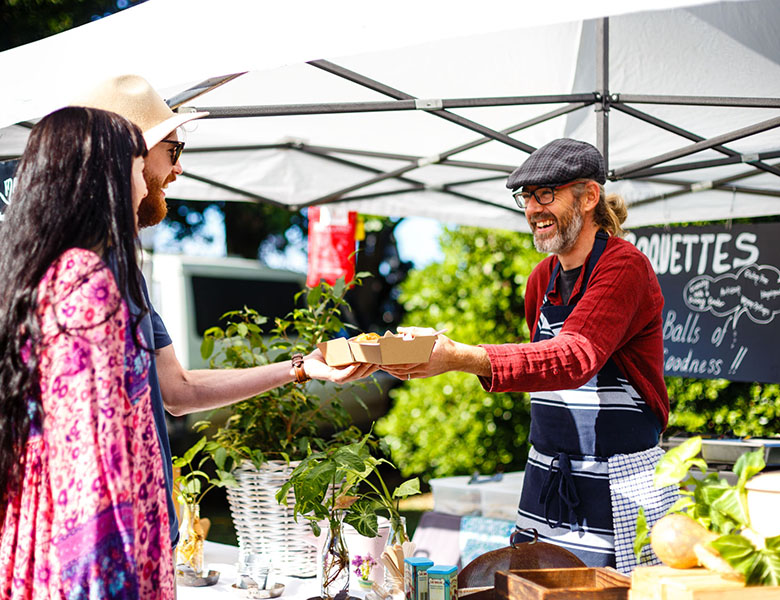 The Ballina Visitor Information Centre is seeking Expressions of Interest from local producers so that visitors can engage with a Tasting Table in the Centre on weekends and then disperse into the region with an appetite for local food and beverage experiences.
The Tasting Table endeavours to enable visitors to sample, hear stories and engage with food and beverage producers and wholesalers within the Northern Rivers region. The aim of the Tasting Table is to disburse visitors out into the region to engage with the produce at the site of production or other visitor attraction/experience relating to produce.
There is no fee to offer product samples at the demonstration Tasting Table. It is also recommended that there be no charge to the visitor to sample your product(s). It would be of benefit if the visitor could purchase your retail items through the Ballina Visitor Information Centre 7 days a week.
The Tasting Table will be open every weekend, both Saturdays and Sundays, from 10am - 2pm. The minimum commitment is only four hours per month.
This is an opportunity to bring your sample products into the Ballina Visitor Information Centre and share your crafters story and connect with your audience.
To apply complete an expression of interest document and return before Sunday 14 January 2018. The Visitor Centre hopes to have the demonstrator Tasting Table operational the week beginning 20 January 2018.
For more information, please telephone the Ballina Visitor Information Centre on 02 6686 3484.