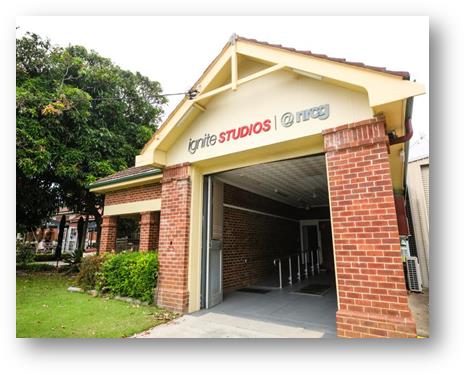 The Northern Rivers Community Gallery has been busy transforming the former Ballina Fire Station into a new art space for our community and they are inviting you to join them as they open their doors for the very first time!
The launch of Ignite Studios @ NRCG is on this Saturday 5 May from 9:30am - 2:30pm. Explore the beautiful heritage building that has been lovingly adapted for the local community to pursue and enjoy a range of artistic pursuits.
This exciting new art space will be home to artist studios, an artist-in-residence studio, and two access spaces for workshops, creative events, pop-up exhibitions, meetings and special projects.
The former Ballina Fire Station will come alive on Saturday 5 May with a range of performances, creative activities and workshops for the whole family to enjoy! The launch event is just a taster of the type of arts activities that will take place in the new revitalised creative space.
THE LAUNCH PROGRAM WILL FEATURE:
Special Performances by:
• Monkey Monkey Shake Shake and;
• Max McAuley from Sprung Integrated Dance Theatre
Sign-up on the day for art workshops with Bundjalung Saltwater Women or Ignite Studio artists Lesley Ryan, Melissa Wright and Janet Vandenberg.
Following this, join them in the garden to explore the'art station' marquees offering a range of drop-in creative fun for all ages.
BBQ and refreshments will also be available in the garden! This is a FREE family friendly event.