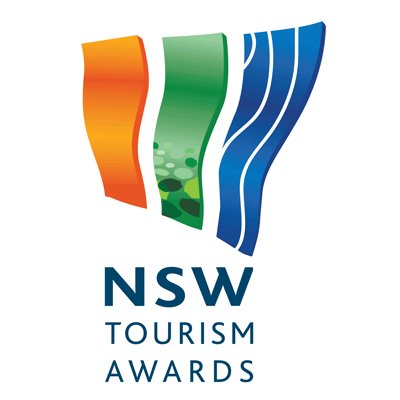 Need a reminder of the benefits of entering the NSW Tourism Awards?
• Chance to review and enhance business practices
• Opportunity to benchmark your business within your industry sector and peer group
• Raise the profile of your business
• Brand awareness and publicity
• Entrant Support Program offered to enhance business development
• State Gold winners gain automatic entry into the Qantas Australian Tourism Awards to be held in Launceston, March 2019!
So, if you missed out on attending the workshops but still considering submitting an entry it is not too late! Please find the links to view the webinar plus a link to download the entrant workshop presentation.
Webinar link & presentation - these resources will be invaluable in your submission preparations.
Download the entrant work shop presentation here
Webinar session 1 content includes:
1. Introduction
2. Award Programs
3. Role of Australian Tourism Industry Council and Tourism Industry Division of NSW Business Chamber
4. Award Partners
5. National, State and Regional Awards
6. Benefits of entering award programs
7. Key Dates
8. How to Enter
9. 2018 Awards Portal
10. Rules and Requirements
11. Qualifying period
12. Categories
13. Planning and Preparing your Submission
• What judges' are looking for?
• Submission content and evidence
• Components of response
• Content, evidence and structure formula
View webinar session 2 here.View webinar session 2 here.
Webinar session 2 content includes:
1. 2018 Questions
• Question analysis
• Tips for response
2. Judging
• Submissions
• Site verifications
3. Entrant Support Program
4. Gala Event(s)
5. Contacts & Further Information
Entrant support via draft submission review will be available to entrants as of 1 May. Entrants will have the opportunity to submit their draft submission for review by a past judge and/or experienced submission writer via the online portal up until 9 July 2018. All feedback will be provided within the online portal by 24 July. If you would like to access this free resource please register your interest now by emailing This email address is being protected from spambots. You need JavaScript enabled to view it..
Entrants should prepare their submission to the point where it is deemed ready for submission (i.e ensure you include all images and all proof-reading, spellcheck, formatting reviews are complete). The entrant support partner will review the content of your submission and provide feedback on opportunities for improvement prior to entries closing.
ENTER THE NSW TOURISM AWARDS NOW
If you have any questions regarding your submission or accessing the online portal please don't hesitate to contact Nicole O'Donnell on 13 26 96 at NSW Business Chamber.