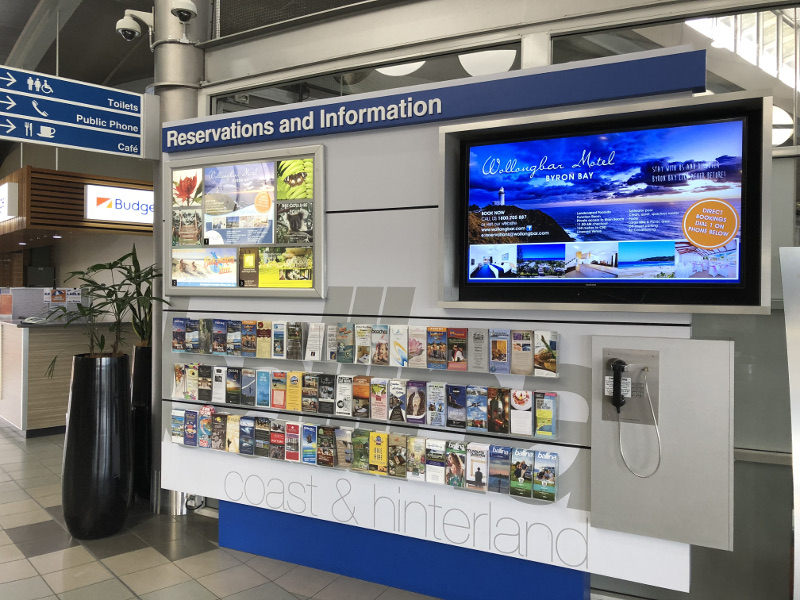 The Ballina Byron Gateway Airport continues to grow, breaking records with annual passenger numbers currently at over 530,000 per annum. The upcoming cycle for the DL brochure board, within the arrivals terminal, is fast approaching so now is the time to express interest!
All current advertisers have the first option to renew their brochure space in all consecutive cycles and at only $150 (including GST) for a six month cycle it is great value for money. That's less than $5.77 per week!
The next advertising schedule commences on Wednesday 4 July 2018 and expires on Wednesday 2 January 2019. On top of this great rate, the DL brochure stand is re-stocked and tidied daily by our Volunteer Airport Ambassadors who greet passengers on direct flights from Sydney, Melbourne and Newcastle into Ballina.
As you know space is limited. Should you wish to express interest for the upcoming cycle please This email address is being protected from spambots. You need JavaScript enabled to view it. before Wednesday 13 June 2018.