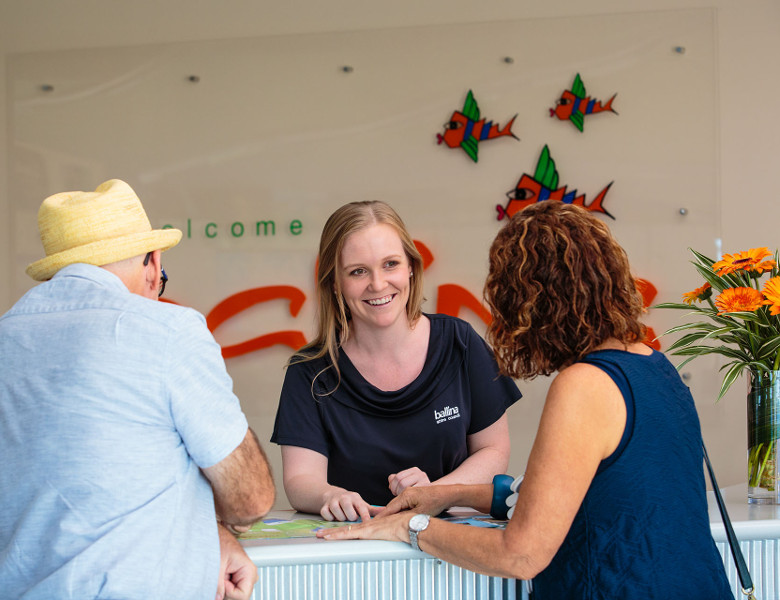 For tourism to be truly sustainable, we must be memorable and remarkable to our visitors; not only because of the natural beauty of our landscape, diverse attractions and activities, but also because of the consistently high level of service and warm welcome that reflects our local regions.
Destination North Coast is excited to invite you and your teams to attend the "Be Remarkable: North Coast Guest Experience" Workshops to drive service excellence and consistency across our region.
The key objectives for the workshop are:

1. To bring tourism professionals – both frontline and tourism business managers, Visitor Information Centre managers and staff, event organisers, business chamber representatives – from around the region to work as one team as the custodians of a genuine and remarkable North Coast welcome and experience

2. To understand importance of passionately sharing and promoting the remarkable North Coast experience with all guests who have chosen to visit our destination

3. To be 100% responsible for a North Coast service quality that resonates with guests of all nationalities and abilities, so that the North Coast guest experience is both memorable and truly remarkable
Save the Date (for whichever of the below workshops best suits your location and availability):

Wednesday 13th June - 8.20am - 12.30pm - Lismore Regional Gallery
Tuesday 19th June - 8.20am - 12.30pm - Ballina Surf Club
Thursday 21st June - 8.20am - 12.30pm - Yamba (Venue TBC)
Monday 25th June - 8.20am - 12.30pm - Tweed (Venue TBC)

All workshops will follow the same format, are free to attend and contain the same content with a morning tea break included.
RSVP required by Wednesday before each event to This email address is being protected from spambots. You need JavaScript enabled to view it..
Source Destination North Coast