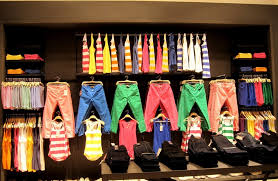 Would you like help to lure potential customers in the weeks leading up to Christmas? Please spread the word about the free Visual Merchandising guide on the Small Business Commissioner (SBC) website to help boost local sales this festive season.
The guide provides ten easy to follow tips on everything you need to know to keep customers coming through the door! Everything from store layout, lighting, music, window displays, and even the colour of the walls are all important elements when it comes to visual merchandising.
Large retailers spend big on visual merchandising but with a modest budget, this guide can give small businesses the know-how to develop a strategy which gives you measurable results. As well as the guide, this year the SBC has worked with local councils to hold 21 free visual merchandising workshops for small businesses across NSW.
From the SBFC Team & the NSW Small Business Commission wish you and your families a merry Christmas and a safe festive season.