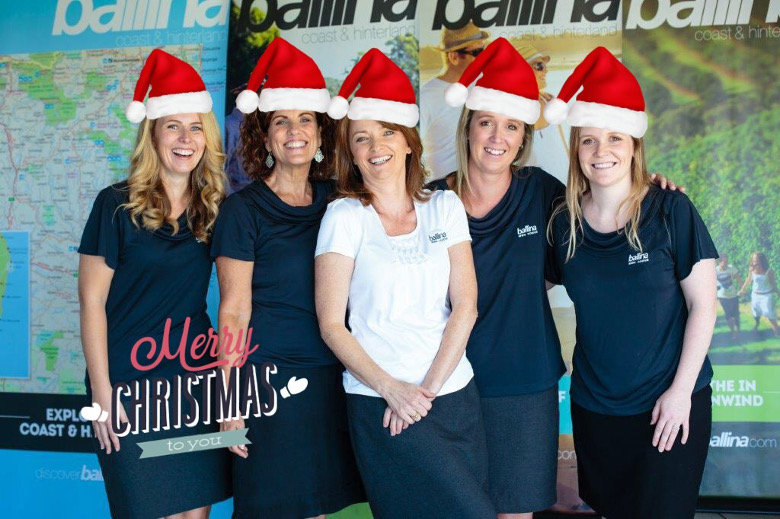 Are you opening on Christmas Day? Please inform the Ballina Visitor Information Centre of your trading hours so we can share this with visitors and also list you on the directory page for open on Christmas Day.
A number of businesses have adviced of Christmas trading hours - something the Ballina Visitor Informaiton Centre asks operators to keep us up to date with each year. This is a handy tool for accommodation providers and visitors when they require last minute items on Christmas Day.
On behalf of the Ballina Tourism Team we would like to wish all our wonderful operators and industry stakeholders a very Merry Christmas and a fantastic holiday season.
It has been a great year working closely with lots of businesses and we are all looking forward to a new decade with lots of projects already planned for 2020.
The Ballina Visitor Information Centre will be open 10am-2pm on Boxing Day, New Years Day & Australia Day.
Please note the Centre will be closed on Christmas Day. Normal trading hours apply for the remainder of the holidays.
Wishing you a safe and happy Christmas!