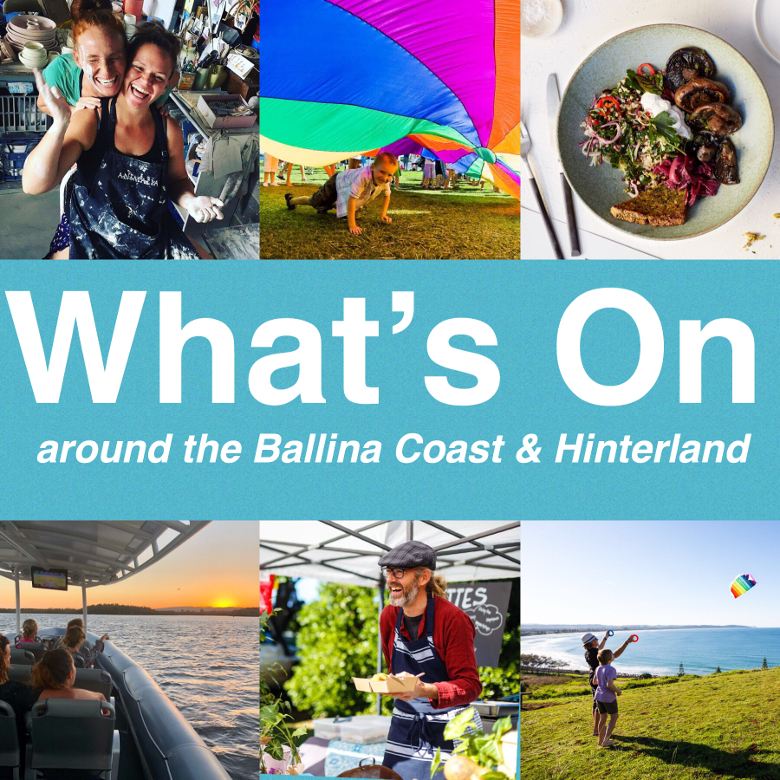 Download our fortnightly What's On Guideand keep your guests in the know about what to see and do!
This one starts on Monday 3 February until Sunday 16 February. Remember there are even more events and further details on the Event Calendar on Discover Ballina!
If you have an event coming up, you can submit it online so we can promote it for you free of charge! be sure to email us an image too.