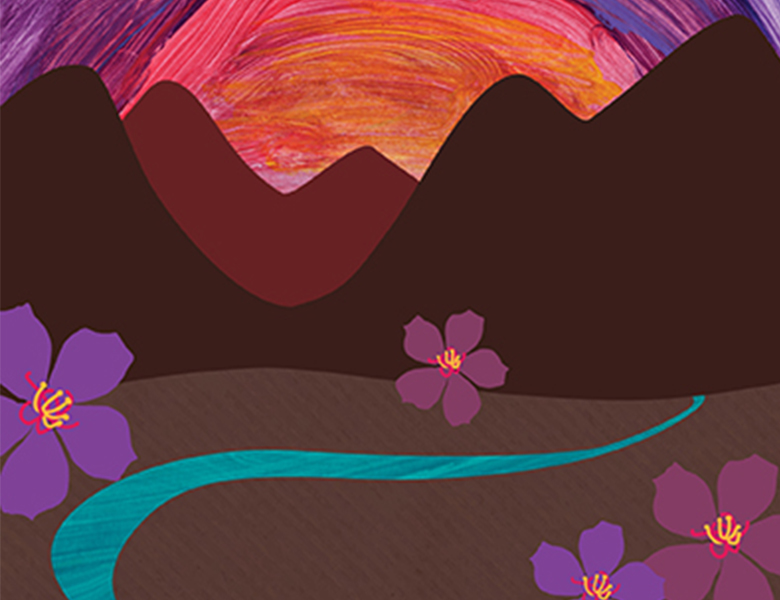 Look out for: Nine banners in Main Street, Alstonville.
Research from local archives found that Alstonville was once known by the delightful name of Duck Creek Mountain.
The imagery incorporates elements from local children's paintings and also features the ubiquitous and fabulously purple emblem of the town: the Tibouchina flower.
The distant mountains and peaceful creek scene aim to reflect the glorious open expanses of country life up on a plateau - a natural environment that is quite distinct from those more saltwatery climes in its sister towns of the Ballina Shire.